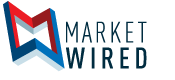 TDIndustries Selects MediaValet to Centralize Marketing and Media Assets
TDIndustries selects MediaValet to centralize marketing and media assets
Click here for high-resolution version
/EINPresswire.com/ -- VANCOUVER, BC--(Marketwired - July 18, 2017) - MediaValet Inc. (TSX VENTURE: MVP), a leading provider of cloud-based digital asset management software, is happy to announce that TDIndustries, Inc. (TD), a premier construction and facility services company, has selected MediaValet to create a central media hub to centralize and secure their marketing and media assets.
Founded in 1946 in downtown Dallas, Texas as an air conditioning distributor, TD has grown over the last seventy years to become one of the top mechanical construction and facilities services companies in the Southwest. Over their long history, the company has amassed thousands of media assets recording the history of their business and created a mountain of marketing collateral.
With assets spread across several online storage services and various network and personal drives, the team at TD struggled to complete tasks that required marketing materials or visual assets. This decentralized approach to asset storage made searching and securing assets extremely difficult - and tracking and auditing asset usage near impossible.
"We chose MediaValet for its unparalleled ease-of-use, accessibility and its industry-leading security," commented Hattie Peterson, SVP of Marketing & Communications at TDIndustries. "Thanks to MediaValet, we can now quickly, easily and securely access all of our assets from any device and easily utilize them in a variety of creative and productivity applications that our team uses every day."
In 2017, TD was named by Fortune Magazine as one of the 100 Best Places to Work in America. This was the 20th consecutive time TD was named on the highly regarded list.
"We take great pride in the fact that a company so clearly dedicated to integrity, culture and productivity chose MediaValet to deliver such a critical piece of their operational infrastructure," commented David MacLaren, founder and CEO of MediaValet. "We look forward to working with TDIndustries and learning from their decades of success."
About TDIndustries
TDIndustries delivers a comprehensive approach to mechanical construction, operations and maintenance. Since 1946, TD has provided innovative engineering, construction and facilities services that optimize the performance of world-class mechanical systems which includes healthcare, hotels, schools, sporting arenas, mission critical and industrial complexes. For the past 20 years, TD has been named to Fortune magazine's "100 Best Companies to Work For®" list and was named #5 on the "Best Workplaces to Retire From" list in 2016. Headquartered in Dallas, Texas, TD has branch offices in Austin, Fort Worth, Houston, Richardson, San Antonio and Phoenix, Arizona. Learn more at www.TDIndustries.com.
About MediaValet Inc.
MediaValet stands at the forefront of the cloud-based digital asset management industry. Built exclusively on Microsoft Azure and available on 34 highly secure and hyper scalable data centers around the world, MediaValet is uniquely equipped to meet the digital asset management needs of any organization, no matter its size, its industry or its location. Cutting-edge technology, exceptional product design, and unlimited friendly customer service are at the core of MediaValet's DNA - ensuring exceptional customer and user experiences are delivered at all times. Learn more at www.mediavalet.com.
Follow MediaValet: Blog, Twitter and LinkedIn
"Neither the TSX Venture Exchange nor its Regulation Services Provider (as that term is defined in the policies of the TSX Venture Exchange) accepts responsibility for the adequacy or accuracy of this release."
Image Available: http://www.marketwire.com/library/MwGo/2017/7/18/11G142836/Images/AdobeStock_58042709-773096340b3c85e89a72d962c85209a3.jpeg