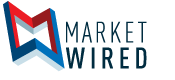 Vornado Announces Completion of Spin-Off of JBG SMITH Properties and Combination of JBG SMITH Properties with certain assets of The JBG Companies
/EINPresswire.com/ -- NEW YORK, NY--(Marketwired - July 18, 2017) - Vornado Realty Trust (NYSE: VNO) ("Vornado") announced today that it has completed the separation of JBG SMITH Properties ("JBG SMITH") from its New York business and the combination of JBG SMITH with the operating company and certain Washington, DC metropolitan area assets of The JBG Companies ("JBG"). As a result, JBG SMITH is now an independent public company that will begin regular-way trading on the NYSE when the market opens today under the symbol "JBGS". Vornado common shares will continue to trade on the NYSE under the symbol "VNO". As of the closing of the separation and the combination, the economic interests in JBG SMITH were owned 73% by Vornado common shareholders and holders of Vornado Realty L.P. ("VRLP") common limited partnership units, 21% by JBG investors, and 6% by management of JBG. Additional information about JBG SMITH is available on its website at www.JBGSMITH.com. Additional information about Vornado is available on its website at www.vno.com.
Vornado Realty Trust is a fully integrated equity real estate investment trust.
Forward-Looking Statements
This press release may contain forward-looking statements that are subject to risks and uncertainties. Forward-looking statements are not guarantees of performance. They represent our intentions, plans, expectations and beliefs and are subject to numerous assumptions, risks and uncertainties. Our future results, financial condition and business may differ materially from those expressed in these forward-looking statements. You can find many of these statements by looking for words such as "approximates," "believes," "expects," "anticipates," "estimates," "intends," "plans," "would," "may" or other similar expressions in this press release. We also note the following forward-looking statements that have been included in this press release: the impact of the spin-off on Vornado and VRLP, the timing of and costs associated with property improvements, financing commitments, and general competitive factors. Many of the factors that will determine the outcome of these and our other forward-looking statements are beyond our ability to control or predict. For further discussion of factors that could materially affect the outcome of our forward-looking statements and our future results and financial condition, see "Item 1A. Risk Factors" and "Cautionary Statement Concerning Forward-Looking Statements" of Vornado and VRLP in their respective most recent Annual Report on Form 10-K and Quarterly Report on Form 10-Q. You are cautioned not to place undue reliance on our forward-looking statements, which speak only as of the date of this press release. All subsequent written and oral forward-looking statements attributable to us or any person on our behalf are expressly qualified in their entirety by the cautionary statements contained or referred to in this section. We do not undertake any obligation to release publicly any revisions to our forward-looking statement to reflect events or circumstances occurring after the date of this press release.
CONTACT:
Joseph Macnow
(201) 587-1000

EIN Presswire does not exercise editorial control over third-party content provided, uploaded, published, or distributed by users of EIN Presswire. We are a distributor, not a publisher, of 3rd party content. Such content may contain the views, opinions, statements, offers, and other material of the respective users, suppliers, participants, or authors.