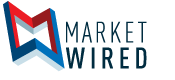 FlitWays Launches Expansion Into 37 Markets Across the US
/EINPresswire.com/ -- CULVER CITY, CA--(Marketwired - Jul 18, 2017) - FlitWays (OTC PINK: FTWS), a Los Angeles-based ground travel technology company, today announced plans for their strategic expansion into important medium-sized markets throughout the United States. In addition to their existing cities, they are entering an additional 37 to build out the expanding needs of its growing list of clients.
FlitWays' Director of Growth, Zacky Hamraz, commented, "We are thrilled to announce our expansion across the U.S. This is our largest market and we want to offer the broadest range of coverage available for our business travelers and enterprise accounts."
The full line of FlitWays' vehicles will be available for use by corporate and business travelers that need ground transportation. With this substantial expansion, more people will have access to reliable and affordable transportation.
FlitWays will be immediately available in the following 37 markets below:
Fresno, California
Ventura, California
El Paso, Texas
Cambridge, Massachusetts
Cape Cod, Massachusetts
Columbus, Ohio
Charlotte, North Carolina
Denton, Texas
Louisville, Kentucky
Oklahoma City, Oklahoma
Long Beach, California
Greenville, South Carolina
Atlanta, Georgia
Colorado Springs, Colorado
Cleveland, Ohio
Tulsa, Oklahoma
Sarasota, Florida
Oakland, California
Arlington, Texas
Waukesha, Wisconsin
Charleston, South Carolina
Lehigh Valley, Pennsylvania
Bakersfield, California
Irvine, California
Tacoma, Washington
Salt Lake City, Utah
Vancouver, Washington
Maui, Hawaii
Kansas City, Kansas
Pasadena, California
Baton Rouge, Louisiana
Norfolk, Virginia
Boynton-Delray Beach, Florida
Providence, Rhode Island
Albuquerque, New Mexico
Raleigh, North Carolina
Cincinnati, Ohio
About FlitWays:
FlitWays, through its innovative software and global network of car services, provides both enterprises and travel distributors a complete and highly differentiated platform of ground transportation management and services. We enable businesses like airlines, hotels, online travel agencies and travel management systems a new way to integrate ground transportation into their existing destination offerings.
For additional information regarding FlitWays, visit www.FlitWays.com.
Additional information regarding FlitWays Technology, Inc. can also be found in the Company's most recent filings with SEC at www.sec.gov.
Cautionary Statement Regarding Forward-Looking Information This press release may contain certain "forward-looking statements" relating to the business of FlitWays Technology Inc. All statements, other than statements of historical fact included herein are "forward-looking statements," including, but not limited to; the proposed corporate name change; and any other statements of non-historical information. These forward-looking statements are often identified by the use of forward-looking terminology such as "believes," "expects" or similar expressions, involve known and unknown risks and uncertainties. Although the Company believes that the expectations reflected in these forward-looking statements are reasonable, they do involve assumptions, risks and uncertainties, and these expectations may prove to be incorrect. Investors should not place undue reliance on these forward-looking statements, which speak only as of the date of this press release. The Company's actual results could differ materially from those anticipated in these forward-looking statements as a result of a variety of factors, including those discussed in the Company's periodic reports that are filed with the Securities and Exchange Commission and available on its website (www.sec.gov). All forward-looking statements attributable to the Company or persons acting on its behalf are expressly qualified in their entirety by these factors. Other than as required under the securities laws, the Company does not assume a duty to update these forward-looking statements.