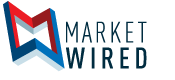 American Hotel Income Properties REIT LP Announces July 2017 U.S. Dollar Cash Distribution and Schedules Second Quarter 2017 Financial Results Conference Call
/EINPresswire.com/ -- VANCOUVER, BC--(Marketwired - July 17, 2017) - American Hotel Income Properties REIT LP ("AHIP") (TSX: HOT.UN) (TSX: HOT.DB.U) (OTCQX: AHOTF) announced today a cash distribution of US$0.054 per limited partnership unit ("Unit") for the period of July 1, 2017 to July 31, 2017, which is equivalent to US$0.648 per Unit on an annualized basis. The distribution will be paid on August 15, 2017 to unitholders of record at the close of business on July 31, 2017.
The policy of AHIP is to pay cash distributions on or about the 15th day of each month to the unitholders of record on the last business day of the preceding month.
Q2 2017 FINANCIAL RESULTS CONFERENCE CALL
AHIP intends to release its financial results for the three and six months ended June 30, 2017, after the close of the Toronto Stock Exchange on Wednesday, August 9, 2017.
Management will host a conference call at 4:00 p.m. (Eastern), 1:00 p.m. (Pacific) on Thursday, August 10, 2017 to review the financial results and corporate results for the three and six months ended June 30, 2017.
To participate in this conference call, please dial one of the following numbers approximately 10 minutes prior to the commencement of the call, and ask to join the AHIP conference call.
| | | |
| --- | --- | --- |
| Dial in numbers: | Toll free: | 1-877-291-4570 |
|   | International or local Toronto | 1-647-788-4919 |
CONFERENCE CALL REPLAY
If you cannot participate on Thursday, August 10, 2017, a replay of the conference call will be available by dialing one of the following replay numbers. You will be able to dial in and listen to the conference call replay two hours after the call end time, and the replay will be available until Thursday, August 24, 2017. An audio recording of this conference call will also be available at www.ahipreit.com under the "Investor Info/Presentations & Calls" tab.
Please enter replay PIN number 53624988 followed by the # key.
| | | |
| --- | --- | --- |
| Replay dial in numbers: | Toll free: | 1-800-585-8367 |
|   | International or local Toronto | 1-416-621-4642 |
ABOUT AMERICAN HOTEL INCOME PROPERTIES REIT LP
AHIP is a limited partnership formed under the Limited Partnerships Act (Ontario) to invest in hotel real estate properties located substantially in the United States and engaged primarily in growing a portfolio of premium branded, select-service hotels in larger secondary markets with diverse and stable demand generators as well as long standing contractual railway customers.
AHIP's long-term objectives are to build on its proven track record of successful investment, deliver reliable and consistent U.S. dollar denominated distributions to unitholders and add value through ongoing growth of its diversified hotel portfolio.
ADDITIONAL INFORMATION
Additional information relating to AHIP, including its other public filings, is available on SEDAR at www.sedar.com and on AHIP's website at www.ahipreit.com.
THE TORONTO STOCK EXCHANGE HAS NOT REVIEWED AND DOES NOT ACCEPT RESPONSIBILITY FOR THE ADEQUACY OR THE ACCURACY OF THIS NEWS RELEASE.
For further information, please contact:

Andrew Greig
Investor Relations
American Hotel Income Properties REIT LP
Suite 1660 - 401 West Georgia Street
Vancouver, B.C. V6B 5A1
Phone: 604-633-2857
Email: agreig@ahipreit.com