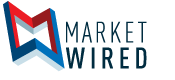 Carl Director Resigns for New Opportunities
/EINPresswire.com/ -- VANCOUVER, BRITISH COLUMBIA--(Marketwired - Jul 14, 2017) - Carl Data Solutions Inc. (CSE:CRL)(CSE:CRL.CN)(CNSX:CRL)(FRANKFURT:7C5)(OTC PINK:CDTAF) ("Carl" or the "Company"), a developer of Big-Data-as-a-Service ("BDaaS")-based solutions for data integration, business intelligence, and the Industrial Internet-of-Things ("IIoT") applications, recently accepted the resignation of Jason Scharfe from its Board of Directors.
Scharfe had been on Carl Data's board since the company first went public. His experience with advising large corporations with risk management and insurance-related issues combined with knowledge of the resource sector has helped Carl Data position itself to provide useful solutions for oil, gas and mining verticals. Scharfe commented, "It has been a privilege watching Carl Data grow and reach its milestones bringing Big Data and cloud computing services to a variety of useful applications."
Greg Johnston, CEO of Carl, commented, "Jason has been instrumental to our understanding of how we should build and market our products regarding risk management. His understanding the issues facing large infrastructure projects from an operational point of view have assisted us in tackling new verticals and provided insight into new potential distribution channels. On behalf of the Company and The Board, I want to thank Mr. Scharfe for his help in building our company."
About Carl Data Solutions Inc.
Carl Data Solutions Inc. is focused on providing next generation information collection, storage and analytics solutions for data-centric companies. Building on its recent acquisitions, ETS, Flow Works Inc. and AB Embedded Systems, Carl helps its clients analyze and understand all forms of environmental data through a powerful platform of data collection, monitoring, analysis and reporting tools.
Carl Data continues to develop applications to work with new cloud-based mass storage services and analytics tools (Big-Data-as-a-Service (BDaaS) to provide scalability for municipalities, utilities and other industrial verticals. These data collection and storage methods allow the company to build smart Software-as-a-Service (SaaS)-based applications that can collect data from many diverse sources and provide deep insight for decision-making purposes. More information can be found at www.CarlSolutions.com.
On behalf of the Board of Directors:
Greg Johnston, President, Chief Executive Officer, Director Carl Data Solutions Inc.
The Canadian Securities Exchange (operated by CNSX Markets Inc.) has neither approved nor disapproved of the contents of this press release.

EIN Presswire does not exercise editorial control over third-party content provided, uploaded, published, or distributed by users of EIN Presswire. We are a distributor, not a publisher, of 3rd party content. Such content may contain the views, opinions, statements, offers, and other material of the respective users, suppliers, participants, or authors.