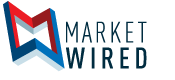 ENPAR to Be Featured on CEO Clips on BNN
GUELPH, ON--(Marketwired - July 14, 2017) - ENPAR Technologies Inc. (TSX VENTURE: ENP) ("ENPAR" or "the Company"), is pleased to announce that it is to be featured on CEO Clips airing on BNN.
/EINPresswire.com/ -- CEO Clips, profiles some of the most innovative publicly traded companies in North America and will feature a 15 second clip about ENPAR on BNN beginning July 17, 2017. The clip can also be viewed online via this link:
http://www.b-tv.com/enpar-technologies-commercial-15sec/.
About BNN:
Business News Network (BNN) is Canada's only all business specialty channel with real time coverage of global market activity from a Canadian perspective.
About ENPAR Technologies Inc.
ENPAR is a "Technology Company" applying its patented and proprietary "Electrochemical Technologies" to the treatment of waste water, desalination water and drinking water contaminated by metals or nutrients, i.e., nitrate/ammonia associated with the mining, metal processing, chemical, agricultural, municipal and waste management sectors. The common shares trade on Tier ll of the TSX Venture Exchange under the symbol "ENP".
The TSX Venture Exchange has not reviewed and does not accept responsibility for the adequacy or accuracy of this release.
Forward Looking Statements
This news release contains forward-looking statements within the meaning of the "safe harbour" provisions of the Private Securities Litigation Reform Act of 1995. These forward-looking statements are subject to risks and uncertainties and other factors that may cause ENPAR Technologies Inc. results to differ materially from expectations. These include risks relating to market fluctuations, property performance and other risks. These forward-looking statements speak only as of the date hereof. Certain statements contained in this press release and in certain documents incorporated by reference into this press release constitute forward-looking statements. The use of any of the words "anticipate", "continue", "estimate", "expect", "may", "will", "project", "should", "believe" and "confident" and similar expressions are intended to identify forward-looking statements. These statements involve known and unknown risks, uncertainties and other factors that may cause actual results or events to differ materially from those anticipated in such forward-looking statements. ENPAR believes that the expectations reflected in those forward-looking statements are reasonable but no assurance can be given that these expectations will prove to be correct and such forward-looking statements included in, or incorporated by reference into, this press release should not be unduly relied upon. These statements speak only as of the date of this press release. ENPAR undertakes no obligation to publicly update or revise any forward-looking statements, whether as a result of new information, future events or otherwise.
FOR FURTHER INFORMATION PLEASE CONTACT:
Gene S. Shelp, Ph.D., P.Geo., President and CEO
70 Southgate Drive, Unit 4
Guelph, ON CANADA N1G 4P5
Tel: (519) 836-6155
Fax: (519) 836-5683
E-mail: gshelp@enpar-tech.com
Web Site: www.enpar-tech.com

EIN Presswire does not exercise editorial control over third-party content provided, uploaded, published, or distributed by users of EIN Presswire. We are a distributor, not a publisher, of 3rd party content. Such content may contain the views, opinions, statements, offers, and other material of the respective users, suppliers, participants, or authors.