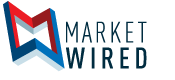 Medifirst Solutions Answers Questions From Shareholders
/EINPresswire.com/ -- FREEHOLD, NJ--(Marketwired - Jul 14, 2017) - MEDIFIRST SOLUTIONS, INC. (OTC PINK: MFST) (the "Company" or "Medifirst") would like to update shareholders in a Q&A format regarding the status of current sales and operations in connection with its FDA-cleared Infrared Time Machine TTML-8102000 Laser Thermal Therapeutic Device. The following questions were selected because they represent the most common questions asked.
What has been accomplished since the Company received its clearance to market the 810 Infrared Laser for the US market?
The FDA does not give advance notice or define a timeline during their evaluation for 510(k) clearance. The process could take any number of months with no guarantee of success. Generally, when 510(k) clearance is granted, an early stage medical device company, such as Medifirst, is required to put together an infrastructure, including (i) new office space, (ii) instituting FDA controls and procedures, (iii) fine-tuning manufacturing, (iv) building and executing on a sales strategies, (v) producing custom-made cases and packaging for the medical device, and (vi) aligning all staffing, consulting and personnel needs. As Medifirst was aware that the FDA time frame was unknown and 510(k) clearance was not guaranteed, it was the Company's best judgment to delay the aggressive expansion of its operations and production before successfully receiving clearance to begin sales. Regarding sales, we presented our laser and established business relationships in Morocco, China, Asia, Mid-East and other international countries and markets. The international markets, although requiring complicated registration processes and ground work, offer the opportunity for large bulk sales which would be very beneficial for the Company's growth. Medifirst believes it has made significant progress in setting up a sales and corporate infrastructure and continues to advance these efforts further.
What is your strategy for US sales?
To initiate sales in the US, Medifirst has implemented a very aggressive special offer for prospective Time Machine Infrared Laser purchasers. Medical professionals, for a limited time, can use the laser for 30 days at no cost. The Company believes this will allow them to see the benefits and effectiveness of the laser firsthand and will be compelled to purchase the laser. As an additional incentive for purchasing the laser, the Company will provide training and support and include a special offer if they purchase the laser at the end of their trial period. Medical Professionals testing out Medifirst's laser have been very satisfied with the results and the Company remains confident that other healthcare professionals will see the same great results on their patients that are suffering from pain that Medifirst has seen time and again.
Currently, the Company has two medical device experts engaged as consultants to prepare Medifirst for presenting and introducing its products to national medical distributors with whom these experts have established relationships. In addition, the Company anticipates it will begin attending trade shows throughout the country. As more doctors begin to use the lasers, Medifirst will initiate its PR and marketing campaign to build up its branding and to drive patients to seek out the Time Machine Laser treatments.
The Company is also planning to initiate a new clinical double-blind study with the expectation to get published. Medifirst believes this will bring much attention to the medical community and support from prominent NYC hospitals and prestigious medical organizations, which, we believe, will result in more demand for its product.
Most importantly, the Company intends to present its lasers as a tool to assist with the Company's mission to help decrease the worldwide epidemic of opioid addiction. Medifirst's plan is to help to eliminate pain and suffering in people who have not yet started taking potentially addictive pain medications.
What's the status of registering your device in overseas countries?
Medifirst's international affiliates and distributors are still in the process of working on the device registration process. The Company has signed an LOI with a Chinese partner for distribution of Medifirst's laser in China and is now working to register in China. Once the Company and Chinese partner complete a definitive agreement, details will be announced, although no assurances can be made that such an agreement will be executed. As a follow-up to our Morocco conference, we have almost completed the device registration process for Morocco. Additional countries where Medifirst has affiliates interested in the distribution of the Company's laser are Lebanon, Kuwait, Qatar, Saudi Arabia, United Arab of Emirates, Bahrain, Oman, Jordan, Iraq and Syria. Details for these foreign distribution relationships will be forthcoming if the Company successfully contracts with such partners.
Can you sell the Green Laser in foreign countries, even though you do not have FDA clearance in the USA?
Most countries consider the FDA clearance the gold standard. Additionally, the FDA clearance, if it is granted for the Green Laser, is what will set Medifirst apart from inferior competitive products in the market. Medifirst does plan to apply for the FDA 510(k) clearance to market the green wavelength laser in 2017.
Are the lasers made in the USA?
Products made in the USA are in demand throughout the world and Medifirst anticipates commencing US production in 2017.
How long will it take for the Green Laser to get FDA 510(k) clearance?
The FDA offers no guarantees. However, Medifirst's FDA consulting firm is confident that since the company is using the same base model used for the Infrared Laser, which was upgraded, modified and tested by Intertek and cleared by the FDA, it is possible in their estimation, that the process can be a quick process, potentially under 6 months.
I suspect that some physicians and governments are not yet sold on the idea of laser treatment, am I right and what are you doing to get them to recommend this to their patients?
Although laser medical devices have existed for years, Medifirst has found they have not deeply penetrated the healthcare markets in many countries. However, the Time Machine Laser was created as an alternative to big, complicated expensive laser devices. The Company believes that, with the right marketing approach, including to reduce the costs that foreign governments spend for prescription pain medications, we will reach medical practices, both public and private, that understand the capability of Medifirst's laser, and they will be inclined to purchase the laser at an affordable price.
Do you intend to pay the remaining unconverted debt (loans) with the "first available funds" or to reinvest in production or FDA approval for the Green Laser and allow conversions to increase our outstanding shares?
Medifirst's strategy to avoid excessive dilution has always been to raise the minimum funds necessary to successfully get FDA clearance. Since the company has successfully obtained FDA clearance, our funding strategy had been able to avoid overly dilutive financing opportunities, and seek long term partners. It is a top priority to clean up the Company's liabilities and pay off debt holders as we begin generating substantial revenue.
Will you continue new product research in addition to the lasers or will you look for acquisitions?
The Company does not want to get too far ahead of itself, as we are currently "laser" focused on our product line, but it is prudent to think ahead and even long term. The Company is already working on the next two generations and upgrades to the current lasers. Medifirst is not seeking any acquisitions at this time, but our determining factor on any acquisition will always be whether an acquisition will increase shareholder value.
The most recent Facebook post showed you with what looked like a completely different client base than the Moroccan distributors, how close are we to securing any type of sales related agreement?
Medifirst recently presented to a distribution group from China and signed an LOI for a distribution deal that would be exclusive for the entire country. Although no assurances can be made, if the Company successfully completes a definitive agreement, it will disclose the details. Medifirst is very excited about the prospect of entering the China market.
Is there any chance of a reverse split?
The Company receives this question very often. Medifirst has never done a reverse split and it currently does not have any immediate plans for any restructuring. That said, Medifirst is very appreciative of its shareholder support.
When can we expect some news on sales?
Now that Medifirst has completed its infrastructure transition, it has begun soliciting for US sales. And it has made good progress in international markets. Although no assurances can be made, we anticipate posting sales in the near future.
What is your view on the dilutive effect on share price, what would prompt a rebirth of shareholder trust and what differentiates Medifirst from the hundreds of stocks in the OTC?
Regarding dilution, the Company's funders have converted most of their principal and interest into common stock. Medifirst's current strategy is to pay off existing liabilities that remain on the books before they become available to convert into shares. Although the Company has no direct control of the market or the share price, based on a variety of factors, the company is hopeful that there will be less pressure as recently seen in the market. Medifirst believes that what sets it apart from other companies in the OTC is its prudency in capital raises. We have turned down more capital than we've raised and of the capital we've raised, those funds have been allocated directly toward product development, FDA clearance and operations.
About Medifirst Solutions, Inc.
Medifirst Solutions, Inc., in response to its Premarket Notification 510(k) submission for "The Time Machine" Series Laser, received clearance from the U.S. Food and Drug Administration ("FDA") to market its infrared Time Machine TTML-8102000 Laser Thermal Therapeutic Device. The Time Machine Series Lasers Model TTML-8102000 - 810/830nm is intended for use in temporary relief of minor muscle and joint pain, stiffness, minor arthritis pain, muscle spasm, temporary increase in local blood circulation and temporary relaxation of muscles by means of topical elevated tissue temperature from infrared spectral emissions. Due to the decrease of inflammation, patients have seen immediate aesthetic improvements as well, such as in scar and incision healing. The hand-held laser device, with pin-point accuracy, often gives patients immediate results with no redness, swelling or down-time. This unique laser device offers medical professionals an affordable and effective tool to enhance their treatment protocols for their patients and provide new revenue streams for their practice. The laser division will be operated out of Medifirst's wholly owned subsidiary, Medical Lasers Manufacturer. Visit www.medifirstsolutions.com and www.timemachinelaser.com for more information. Follow on Twitter @Medi_First and for Facebook visit Medifirst Solutions.
Forward-Looking Statements:
The statements in this press release that relate to the company's expectations with regard to the future impact on the company's results from new products in development are forward-looking statements, and may involve risks and uncertainties, some of which are beyond our control. Such risks and uncertainties are described in greater detail in our filings with the U.S. Securities and Exchange Commission. Since the information in this press release may contain statements that involve risk and uncertainties and are subject to change at any time, the company's actual results may differ materially from expected results. We make no commitment to disclose any subsequent revisions to forward-looking statements. This release does not constitute an offer to sell or a solicitation of offers to buy any securities of any entity.

EIN Presswire does not exercise editorial control over third-party content provided, uploaded, published, or distributed by users of EIN Presswire. We are a distributor, not a publisher, of 3rd party content. Such content may contain the views, opinions, statements, offers, and other material of the respective users, suppliers, participants, or authors.