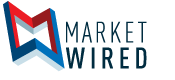 StrikePoint Gold Inc. Commences Exploration Activities on the Pluto Property, Kluane, Yukon Territory
/EINPresswire.com/ -- VANCOUVER, BRITISH COLUMBIA--(Marketwired - Jul 14, 2017) - StrikePoint Gold Inc. (TSX VENTURE:SKP)(OTCQB:STKXF) ("StrikePoint" or the Company) is pleased to report on the progress of its $2.5M summer gold exploration program in the Yukon. Comprehensive work including drilling has been completed on the Mahtin property. The crew is now working on the Pluto property judged to be Strikepoint's highest ranked target. Exploration is also planned this season for several other targets.
The Pluto Gold Project is located approximately 100km west-southwest of the town of Carmacks in the central Yukon Territory. The StrikePoint Team have established their camp and are currently undertaking a mapping and sampling program, with drilling due to start on or around July 16th. Two main targets have been identified for exploration work, the northern "Charon" target and the southern "Hydra" zone.
Charon consists of a soil anomaly with samples running up to 15,342 ppb gold, and stretching for 1.2km east to west. It is proposed that these anomalous soils are related to a layer of mineralized limestone that was mapped in 2012. These limestones have been altered by hydrothermal fluids from successive intrusions of volcanic dykes into the sedimentary package.
The mineralization model of the Hydra target is not well understood at this point, yet it appears to be a series of gold-bearing quartz veins. This has resulted in soils samples returning grades up to 3,427 ppb Au over an area 1km by 1km.
Both targets have been the subject of an Induced Polarization (IP) Geophysical study in June carried out by Groundtruth Exploration. The results are currently being analyzed and will be used for targeting the RAB drill program.
The Pluto Property
The Pluto property is in the Kluane region, and is one of the largest in StrikePoint's portfolio, approximately 40 x 30km in size. Pluto sits relatively close to the latest discoveries in the White Gold district, and is aligned along strike with this group of projects. However, initial analysis of the geology seems to show a unique mineralizing style for the area; the formation of skarns in contact with large, regional 'ring' dyke volcanic features.
The presence of a shallowly dipping 'dirty' limestone unit in the local lithology has become a focus for mineralization when intercepted by dykes of rhyolitic / dacitic material. The skarns are identified by anomalous gold-in-soil results where they outcrop in the sides of the valleys, which indicates that there is volume potential of the mineralization, a hypothesis that will be drill tested in 2017.
Update on Mahtin Exploration
Exploration work was undertaken on the Mahtin Property between June 6th and July 4th, with a focus on the Mahtin North and MayQu target areas. A total of 164 grab samples were taken from across the Mahtin property, including from potential new zones of mineralization discovered on the Alp-Forty claims in the southwestern portion of the Mahtin claim block.
A total of nine RAB holes were drilled, with six in Mahtin North and three on MayQu, ranging from 80m to 150m depth each.
All grab and RAB chip samples are currently with the laboratory for assaying, and results are pending.
Baseline environmental studies were also completed on both the Mahtin North and MayQu targets, including wildlife surveys and water sampling. The use of the RAB drill has minimal environmental impact. All collar locations were cleaned and reclaimed immediately after drilling was completed.
StrikePoint Gold also took part in the First Nations of the Na-Cho Nyak Dun 'Industry Day' on June 25th, presenting to the Council and Community the Mahtin and Golden-Oly projects which lie within their traditional territories.
Other July Activities
In addition to drilling at Pluto, StrikePoint will also undertake some regional work on the Sapphire, Kilo and Garnet properties which are also within the Kluane region. Exploration activities will be restricted to mapping and sampling of anomalies highlighted by work completed in 2012 by Ryan Gold Corp.
A small advance team will also mobilize into the North Canol Road area to undertake some first pass work on the Golden-Oly targets.
For further information, please review the Corporate Presentation on the StrikePoint Gold Inc. website for a more detailed, comprehensive review of the 2017 exploration program: http://www.strikepointgold.com/images/Yukon-Properties-Presentation.pdf.
This news release has been reviewed by Andy Randell P. Geo., Vice President, Exploration of StrikePoint Gold, the Qualified Person for the technical information in this news release under NI 43-101 standards.
ON BEHALF OF THE BOARD of STRIKEPOINT GOLD INC.
Shawn Khunkhun, CEO and Director
Neither the TSX Venture Exchange nor its Regulation Services Provider (as that term is defined in the policies of the TSX Venture Exchange) accepts responsibility for the adequacy or accuracy of this release.

EIN Presswire does not exercise editorial control over third-party content provided, uploaded, published, or distributed by users of EIN Presswire. We are a distributor, not a publisher, of 3rd party content. Such content may contain the views, opinions, statements, offers, and other material of the respective users, suppliers, participants, or authors.