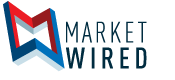 Conkrite Capital Corporation Elects Mr. Nicolas W. Del Valle as President and CEO of Conkrite Capital Group of Companies
/EINPresswire.com/ -- TORONTO, ON--(Marketwired - July 14, 2017) - Conkrite Capital Corporation, a leading international property and physical asset management, technology and farm management company through North America and 7 other countries, announced last Sunday the election of Mr. Nicolas W. Del Valle as President and CEO effective September 4, 2017. The search is over.
After more than 7 months of deliberation and intense research both directly and through our hiring partners the board of directors decided to promote Mr. Nicolas W. Del Valle as President and CEO to lead the future of Conkrite Capital Corporation. "We always knew that Mr. Del Valle was the right candidate but we had to follow due processes to ensure that we were doing the right thing and the more we searched, the more disappointed we were. Get ready because he is ready," said the board.
Mr. Del Valle is a born leader and entrepreneur with extensive experience in the building industry, research, staffing, investment, hospitality and physical asset management. He co-founded many successful entrepreneurial and philanthropic ventures both in North America and in the Caribbean and for many years led the Conkrite Capital operations team. He also served as advisor for several projects in in different parts of North America and his people skill has made him a key asset at Conkrite Capital Corporation, the company that he founded while still a very young leader. Now, it is time to put those skills to work. He has been tested in all possible ways and has demonstrated to have the integrity, honesty and skills to move the company forward.
Mr. Del Valle is a self-taught individual who has acquired his skills through experience and without attending a formal classroom at any university completing his studies completely online. He studied Finance and Investment, Logistics Management, Political Science and Marketing. He has been the leader in taking the company to the next level technologically and has promoted an environmental paperless and work from home program throughout all our brands. Moreover, Mr. Del Valle is a people's person who enjoys listening to the many problems affecting our clients; he takes time to investigate and rehearse any problem until he gets the right answers and final solution.
"I want to thank my different teams across North America at Conkrite Capital Group and the board for such an early election. I always had the hope to lead the company, but never expected that it would be so early in my career. This, of course, is not entirely because of my efforts but because we always ensure to hire the best of the best. Therefore, this promotion is not mine, but it belongs to all my teams across the globe who now work from home while enjoying time with their families. I will continue to work humbly in collaboration with our executives to continue developing the vision of leaving a real legacy of living well," said Mr. Del Valle at an online conference last Monday.
"We are certain that Conkrite Capital Corporation is in the best of hands. We could not delay this promotion any longer. Mr. Del Valle has the highest interest in the future of Conkrite Capital all, as an executive, founder and major Shareholder. We could not be any happier that we all waited for the right time to put him at the front of the baby he has seen growing over the year. It goes without saying that there won't be much left for us to do as Mr. Del Valle has proven to have what it takes to make effective decisions time after time. We took him under our wings when he needed support and now is time for us to step aside and let him do what he does best -- leading his team to the future and we are now ready for a long-term vacation, way to go Nicolas," the board concluded.
About Conkrite Capital
Conkrite Capital assists facilities achieve greater efficiency in their core business by providing essential services: Facilities and Building Management, Building Operations, Renovations, Janitorial, grounds and turf. We establish long-term relationships with our clients by adding value to their properties.