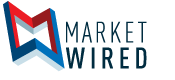 Vancouver Escape Game Company Explains Skyrocketing Popularity
Vancouver escape game company says the traditional concept of play may be behind the growing escape room phenomenon
/EINPresswire.com/ -- VANCOUVER, BC--(Marketwired - July 13, 2017) - Escape rooms are about adventure. While some people see these interactive puzzles as a challenge, it's really about coming back to a more traditional notion of play. In our increasingly soloist, app-driven society, there's something really appealing about a game that lets people socialize, laugh, and experience together. It's a bonding opportunity -- and that's probably the key to the meteoric rise of the escape room phenomenon. For more, go to: http://timeescape.com/
Escape rooms appeal to real life adventurers. It's a chance to go beyond the cards and dice -- to handle clues, discuss ideas, and hopefully resolve challenges (in a set amount of time).
After the global company Time Escape launched offices in Seattle and Edmonton, they came to Vancouver with a very clear goal in mind -- "to create the most logical and immersive escape rooms and test the mental abilities of each participant by putting them in an alternative universe."
Every themed room tells a story designed to immerse players viscerally, emotionally, and mentally. From defeating an evil dragon in The Sorcerer's Quest to locating an antidote for a lethal virus that's threatening humanity, there's a theme room for every personality and preference.
There are varying levels of difficulty, but ultimately playing in an escape room is a memorable bonding experience for friends, family, and team members.
The game rooms by Time Escape are not age, gender, or academically biased, but they will nonetheless test teamwork, communication, hand-eye coordination -- and your ability to think outside the box.
Time Escape now has locations in Vancouver, Edmonton, and Seattle. Book a session today and discover for yourself why Escape Rooms are growing in popularity all over the world.
Book your Time Escape experience online today. Call 604-232-9775 for more information.
About the Company
Time Escape is North America's most intricate, high-tech, puzzle-oriented escape room. Teams are required to navigate through a series of mind-bending puzzles in order to escape from elaborately themed rooms. The simulations are great for bringing families and corporate teams together as the game-which is not based on age, gender, or education-puts your teamwork, communication, and hand-eye coordination to the test.
For more information, visit: http://timeescape.com/ or call 604-232-9775

EIN Presswire does not exercise editorial control over third-party content provided, uploaded, published, or distributed by users of EIN Presswire. We are a distributor, not a publisher, of 3rd party content. Such content may contain the views, opinions, statements, offers, and other material of the respective users, suppliers, participants, or authors.