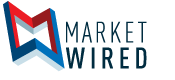 DAS Worldwide Changes Name to Wave Wireless; Launches New Brand and Logo
Wave Wireless Offers Wireless Infrastructure Services to Building Owners and Managers in Mid-Atlantic and Western U.S.
/EINPresswire.com/ -- WASHINGTON, DC--(Marketwired - Jul 13, 2017) - DAS Worldwide, a wireless infrastructure provider serving building owners and managers, today announced the company has rebranded itself as Wave Wireless. The rebranding marks the company's increasing presence in the high-growth wireless infrastructure market and its vision for the future.
"Our name change and rebranding mirror our success and the transformation we're helping to drive in the wireless infrastructure sector," said Wave Wireless founder and CEO Manny Dureja. "The Wave Wireless brand also reflects our core principles of customer-focus and innovation as we continue to design and build indoor wireless networks that deliver the best LTE connectivity experience for our clients and their tenants. To gain a competitive edge, building owners and managers increasingly are seeing the value that a high-quality wireless service can provide, including generating greater property revenue and real returns on their investment."
A wireless industry veteran, Manish "Manny" Dureja is the Founder and CEO of Wave Wireless, where he committed the first $1 million of investment dollars into Wave Wireless' operations, research and innovation. Wave Wireless has designed and built indoor wireless systems in hotels, hospitals, government facilities, multi-tenant high-rises and commercial campuses, and helps customers solve the following challenges:
Produce a return on investment
Provide the best possible wireless connectivity
Pass building code
Avoid overspending
Prevent negative tenant/guest experiences
Gain a competitive edge
Reduce burden on IT executives
Have an exceptional wireless infrastructure partner
About Wave Wireless
Wave Wireless helps building owners and managers deliver exceptional LTE connectivity to their tenants and guests, while also enabling them to obtain a competitive advantage and meaningful return on investment. With clients ranging from commercial real estate developers to government organizations, Wave Wireless designs and builds innovative and advanced indoor wireless networks that are tailored to suit each client's needs. Post-installation, this includes ongoing network support, monitoring, and reporting services for all customer wireless networks. Wave Wireless clients are comprised of organizations such as NASA, W Hotels, SAIC, Whiting Turner, NCTA, Interstate Hotels and many more. For additional information, please visit www.wavewireless.co, contact us at hello@wavewireless.co or call 1-877-327-1785.