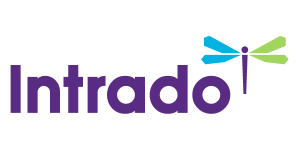 International Indian Film Academy to Ring The Nasdaq Stock Market Closing Bell
/EIN News/ -- ADVISORY, July 11, 2017 (GLOBE NEWSWIRE) --

What: 
International Indian Film Academy will visit the Nasdaq Market Site in Times Square.
The International Indian Film Academy is a first-of-its-kind effort to promote Indian Cinema globally, thus reaching out to millions of its fans. This pioneering effort is spearheaded by Wizcraft International Entertainment Pvt. Ltd., India's first and premier event management and entertainment agency.
In honor of the occasion, Sabbas Joseph, Founder, Director of IIFA and Saif Ali Khan, Bollywood Actor, will ring the Closing Bell. 
Where:
Nasdaq MarketSite – 4 Times Square – 43rd & Broadway – Broadcast Studio
When:
Wednesday, July 12, 2017 – 3:45 p.m. to 4:00 p.m. ET  
IIFA Contact:
Sumit Sharma
516-263-5927
Sumit.sharmany@gmail.com
Nasdaq MarketSite:
Emily Pan
(646) 441-5120
emily.pan@nasdaq.com
Feed Information:
Fiber Line (Encompass Waterfront): 4463
Gal 3C/06C 95.05 degrees West
18 mhz Lower
DL 3811 Vertical
FEC 3/4
SR 13.235
DR 18.295411
MOD 4:2:0
DVBS QPSK
Social Media:
For multimedia features such as exclusive content, photo postings, status updates and video of bell ceremonies, please visit our Facebook page:
http://www.facebook.com/NASDAQ.
For photos from ceremonies and events, please visit our Instagram page:
http://instagram.com/nasdaq
For livestream of ceremonies and events, please visit our YouTube page:
http://www.youtube.com/nasdaq/live
For news tweets, please visit our Twitter page:
http://twitter.com/nasdaq
For exciting viral content and ceremony photos, please visit our Tumblr page:
http://nasdaq.tumblr.com/
Webcast:
A live stream of the Nasdaq Closing Bell will be available at:
https://new.livestream.com/nasdaq/live or http://www.nasdaq.com/about/marketsitetowervideo.asx
Photos:
To obtain a hi-resolution photograph of the Market Close, please go to http://business.nasdaq.com/discover/market-bell-ceremonies and click on the market close of your choice.
About International Indian Film Academy
We at the International Indian Film Academy (IIFA), started out in the year 2000 with the mission of celebrating Indian Cinema on a global platform and thereby connecting the people of the world. After journeying across the globe, IIFA has become synonymous with celebrating Indian Cinema across the world and building bridges across cinemas, businesses, communities and nations using the universal language of cinema and entertainment.
We are proud at IIFA to help create the opportunity to showcase and integrate cultural exchange that brings people together.
The IIFA Weekend encompasses events across film, fashion, music, business and sport all culminating at the IIFA Awards. Each year, IIFA sees a conglomeration of Indian and international film stars, cinema fans, global media, respected business leaders and government dignitaries.
Today, IIFA enjoys a television viewership of over 800 million across more than 100 countries around the world. Making us the most widely reached and consumed Indian media entertainment event in the world. With us now growing into our 18th year, we are taking the project to new heights and plans with this year's edition of IIFA Festival scheduled to take place in New York – 13-16 July 2017.
The IIFA Awards are set to be hosted at the MetLife Stadium, which has had the biggest international talent perform and now we are taking the first ever Bollywood show there with an expected audience of 40,000 for the event.
With the tremendous growth and recognition that we have amassed over time, we are now creating one of the biggest and best IIFA Awards show's to date with several new dimensions and developments to the concept of the show to build the outreach much more globally.
The brand is building the bridge between the Indian film industry and the international world of Entertainment to come together on one stage.
About Nasdaq:
Nasdaq (Nasdaq:NDAQ) is a leading global provider of trading, clearing, exchange technology, listing, information and public company services. Through its diverse portfolio of solutions, Nasdaq enables customers to plan, optimize and execute their business vision with confidence, using proven technologies that provide transparency and insight for navigating today's global capital markets. As the creator of the world's first electronic stock market, its technology powers more than 90 marketplaces in 50 countries, and 1 in 10 of the world's securities transactions. Nasdaq is home to 3,800 total listings with a market value of $11 trillion. To learn more, visit: http://business.nasdaq.com
-NDAQA-