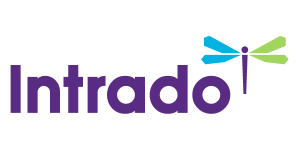 Eagle Financial Bancorp, Inc. Extends Completion of Stock Conversion
/EIN News/ -- CINCINNATI, July 11, 2017 (GLOBE NEWSWIRE) -- Eagle Financial Bancorp, Inc. (the "Company"), the holding company for Eagle Savings Bank (the "Bank"), announced today that the completion of its stock conversion had been extended until Thursday, July 27, 2017 to allow additional time to finalize the closing of the transaction. Shares of the Company's common stock would then be expected to begin trading on the NASDAQ Capital Market under the symbol "EFBI."

The Company will provide more information as soon as it is available.  You may also call the stock information center at (877) 892-9472 (toll free) between 10:00 a.m. and 4:00 p.m., Eastern Time, Monday through Friday, except weekends and bank holidays. 
Forward-Looking Statements
Certain statements contained herein are "forward-looking statements" within the meaning of Section 27A of the Securities Act of 1933 and Section 21E of the Securities Exchange Act of 1934.  Such forward-looking statements may be identified by reference to a future period or periods, or by the use of forward-looking terminology, such as "may," "will," "believe," "expect," "estimate," "anticipate," "continue," or similar terms or variations on those terms, or the negative of those terms.  Forward-looking statements are subject to numerous risks and uncertainties, including, but not limited to: general economic trends, changes in interest rates, increased competition, changes in consumer demand for financial services, fiscal and monetary policies of the U.S. Government, and changes in government regulations affecting financial institutions, including regulatory compliance costs and capital requirements.
Readers are cautioned not to place undue reliance on any such forward-looking statements, which speak only as of the date made.  The factors listed above could affect the Company's financial performance and could cause the Company's actual results for future periods to differ materially from any opinions or statements expressed with respect to future periods in any current statements.  The Company does not undertake and specifically declines any obligation to publicly release the results of any revisions, which may be made to any forward-looking statements to reflect events or circumstances after the date of such statements or to reflect the occurrence of anticipated or unanticipated events, except as required to be reported under the rules and regulations of the United States Securities and Exchange Commission.
A registration statement relating to the Company's common stock has been filed with the United States Securities and Exchange Commission.  This press release is neither an offer to sell nor a solicitation of an offer to buy Company common stock.  The offer is made only by means of the written prospectus forming part of the registration statement (and, in the case of the subscription offering, an accompanying stock order form). 
The shares of common stock of the Company are not savings accounts or savings deposits, may lose value and are not insured by the Federal Deposit Insurance Corporation or any other government agency.
Contact:  Gary J. Koester
President and CEO
(513) 574-0700
gkoester@eaglesavings.com