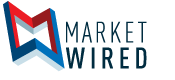 Golden Dawn Minerals Inc. Grants Stock Options
/EINPresswire.com/ -- VANCOUVER, BC--(Marketwired - July 11, 2017) - Wolf Wiese, CEO of Golden Dawn Minerals Inc., (TSX VENTURE: GOM) (FRANKFURT: 3G8A) (OTC PINK: GDMRF) (the "Company" or "Golden Dawn") announces the Company has granted 2,900,000 stock options at an exercise price of $0.265 effective today. The options are exercisable for 5 years and will be cancelled 30 days after cessation of acting as director, officer, employee or consultant of the Company.
On behalf of the Board of Directors:
GOLDEN DAWN MINERALS INC.
­­­­­­­­­"Wolf Wiese"
Wolf Wiese
Chief Executive Officer
THIS PRESS RELEASE WAS PREPARED BY MANAGEMENT WHO TAKES FULL RESPONSIBILITY FOR ITS CONTENTS. NEITHER TSX VENTURE EXCHANGE NOR ITS REGULATION SERVICES PROVIDER (AS THAT TERM IS DEFINED IN THE POLICIES OF THE TSX VENTURE EXCHANGE) ACCEPTS RESPONSIBILITY FOR THE ADEQUACY OR ACCURACY OF THIS RELEASE. THIS DOCUMENT CONTAINS CERTAIN FORWARD LOOKING STATEMENTS WHICH INVOLVE KNOWN AND UNKNOWN RISKS, DELAYS, AND UNCERTAINTIES NOT UNDER THE COMPANY'S CONTROL WHICH MAY CAUSE ACTUAL RESULTS, PERFORMANCE OR ACHIEVEMENTS OF THE COMPANY TO BE MATERIALLY DIFFERENT FROM THE RESULTS, PERFORMANCE, OR ACHIEVEMENTS IMPLIED BY THESE FORWARD LOOKING STATEMENTS. WE SEEK SAFE HARBOR.