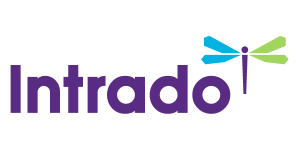 Attorney General Laxalt Announces Nevada as First State to Launch Enhanced Victim Notification Network
/EIN News/ -- Carson City, NV, July 11, 2017 (GLOBE NEWSWIRE) -- Today, Nevada Attorney General Adam Paul Laxalt proudly announced that Nevada will be the first state in the country to launch a greatly enhanced version of Victim Information and Notification Everyday (VINE). A free service provided by Appriss Safety, VINE is the nation's leading victim notification network. VINE provides crime victims and concerned citizens access to timely and reliable offender custody information through a toll-free telephone number, website or mobile application. Users may also register to receive automated notifications relating to changes in custody status via telephone, email or text message.
Gathered to announce the launch of the enhanced VINE service in Nevada, are (L to R): Monica Moazez, Communications Director, Office of the Attorney General, State of Nevada; Jon Turl, Client Relationship Manager, Appriss Safety; Jason Mouannes, Administrative Assistant to Arlene Rivera; Adam Paul Laxalt, Attorney General, State of Nevada; Josh Bruner, President, Appriss Safety; Arlene Rivera, Ombudsman, Office of the Attorney General, State of Nevada; Krisy Bucher, Marketing Manager, Appriss Safety.
VINE has been serving victims since 1994, and has continued to evolve with advancements in technology and law enforcement. The enhanced VINE will offer users innovative functionality and expanded access to victim services. The VINE Service Provider Directory is a key feature of the enhanced VINE and will allow users seeking assistance to directly connect with both local and national service providers. Through engagement with the Office of the Nevada Attorney General and Appriss Safety, nearly 30 Nevada service providers have joined the VINE Service Provider Directory to date.
"A victim's need for assistance does not stop once an offender has been sentenced—it continues throughout an offender's custody," said Attorney General Laxalt. "VINE is designed with victims in mind, providing them with quick and easy access to information and by connecting them to service providers that can assist them further. I am proud of my office's leadership in this initiative, and hope our efforts will pave the way for other states around the country to provide this much-needed service."
Josh Bruner, Appriss Safety President added, "Appriss Safety is proud to partner with the Office of the Nevada Attorney General to introduce a new suite of VINE features and benefits to victims of crime throughout the state of Nevada. The new version of VINE provides an enhanced user experience and will improve access to services for victims of crime through features, such as 'Guide Me to a Service Provider' and the VINE Service Provider Directory."
2016 Nevada VINE Figures:
24,088 Nevadans registered to use VINE's services.
44,428 notifications were provided to Nevada's VINE users through outbound calls, emails, text messages, letters and TTY, a device used to communicate with hearing or speech impaired individuals.
481,379 offender and case searches were conducted using the VINE website, mobile application and phone service.
39,223 inbound phone calls were made to the Nevada VINE service number.
To access the new Nevada VINE service, visit www.vinelink.com.
---
Attachments:
A photo accompanying this announcement is available at http://www.globenewswire.com/NewsRoom/AttachmentNg/e58a95ed-d3f6-4486-a6d5-56aa3c599725
Attachments:
A photo accompanying this announcement is available at http://www.globenewswire.com/NewsRoom/AttachmentNg/58889dce-3207-4c9c-a0ab-635e04c98dd5
Attachments:
A photo accompanying this announcement is available at http://www.globenewswire.com/NewsRoom/AttachmentNg/2b1f181f-17f3-4f80-83fa-d99be6efd904
Kate Chmielewski
Appriss Safety
502.815.3912
kchmielewski@apprisssafety.com