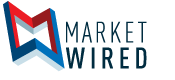 Pembina & Veresen Announce Veresen Shareholder Approval of Business Combination
/EINPresswire.com/ -- CALGARY, ALBERTA--(Marketwired - Jul 11, 2017) - Pembina Pipeline Corporation (TSX:PPL)(NYSE:PBA) ("Pembina") and Veresen Inc. (TSX:VSN) ("Veresen") are pleased to announce that Veresen shareholders, at Special Meetings of Veresen's common and preferred shareholders held today, voted to approve the previously announced plan of arrangement (the "Arrangement") between Pembina and Veresen (the "Transaction") that will create one of the largest energy infrastructure companies in Canada.
Greater than 99 percent of Veresen common shares voted at the meeting were voted in favor of the Arrangement, with approximately 62 percent of Veresen's outstanding common shares voted at the meeting. Greater than 99 percent of Veresen preferred shares voted at the meeting were voted in favor of the Arrangement, with approximately 36 percent of Veresen's outstanding preferred shares voted at the meeting.
"We are very pleased with the overwhelming support of our shareholders to create a leading Canadian energy infrastructure business," said Don Althoff, President and Chief Executive Officer of Veresen. "We strongly believe that the combined company is greater than the sum of its parts and will be well positioned to compete for future investment opportunities in order to drive significant growth over the long term."
"I am very pleased that Veresen shareholders recognize the merits of this transaction and showed their support at the meeting," said Mick Dilger, Pembina's President and Chief Executive Officer. "With increased size and scale, and the significant operational synergies we will realize, the integration of Pembina and Veresen supports our consolidated adjusted EBITDA growth and positions us for top-tier performance going forward. Immediately accretive to free cash flow, this transaction enhances each company's successful strategy of integrated customer service offerings while supporting our focus on delivering sustainable dividend growth to our shareholders into the future."
Under the terms of the Transaction, Pembina will acquire all of the issued and outstanding common shares of Veresen in exchange for either (i) 0.4287 of a common share of Pembina (the "Share Consideration") or (ii) $18.65 in cash (the "Cash Consideration"), subject to pro-ration based on a maximum Share Consideration of approximately 99.5 million Pembina common shares and a maximum Cash Consideration of approximately $1.523 billion. All of the outstanding preferred shares of Veresen will be exchanged for Pembina preferred shares with the same terms and conditions as the outstanding Veresen preferred shares.
Veresen common shareholders may elect to receive the Share Consideration or the Cash Consideration by submitting a properly completed Letter of Transmittal and Election Form in advance of an election deadline to be announced by Veresen following satisfaction of certain conditions to the Transaction. Veresen will provide at least 10 business days' notice of the election deadline to common shareholders by means of a news release. Veresen common shareholders who do not deposit a properly completed Letter of Transmittal and Election Form prior to the election deadline will be deemed to have elected to receive the Share Consideration. The Letter of Transmittal and Election Form was previously mailed to registered Veresen common shareholders and is also available on Veresen's SEDAR profile at www.sedar.com. Non-registered Veresen common shareholders who hold shares through an intermediary, such as a broker, investment dealer, bank or trust company, should carefully follow the instructions and deadlines from the intermediary that holds shares on their behalf in order to make an election. Non-registered Veresen common shareholders are encouraged to contact the intermediary that holds shares on their behalf with any questions about their election.
Closing of the Transaction remains subject to court approval, as well as certain regulatory and government approvals and other customary closing conditions. Completion of the Transaction is subject to final acceptance of the Toronto Stock Exchange and approval under the Canadian Competition Act. Pembina and Veresen currently expect the Transaction will close late in the third quarter or early in the fourth quarter of 2017.
About Pembina
Calgary-based Pembina is a leading transportation and midstream service provider that has been serving North America's energy industry for over 60 years. Pembina owns and operates an integrated system of pipelines that transport various products derived from natural gas and hydrocarbon liquids produced primarily in western Canada. The Company also owns and operates gas gathering and processing facilities and an oil and natural gas liquids infrastructure and logistics business. Pembina's integrated assets and commercial operations along the majority of the hydrocarbon value chain allow it to offer a full spectrum of midstream and marketing services to the energy sector. Pembina is committed to working with its community and aboriginal neighbours, while providing value for investors in a safe, environmentally responsible manner. This balanced approach to operating ensures the trust Pembina builds among all of its stakeholders is sustainable over the long term. Pembina's common shares trade on the Toronto and New York stock exchanges under, respectively. Pembina's preferred shares also trade on the Toronto stock exchange. For more information, visit www.pembina.com.
About Veresen
Veresen is a publicly-traded dividend paying corporation based in Calgary, Alberta that owns and operates energy infrastructure assets across North America. Veresen is engaged in three principal businesses: a pipeline transportation business comprised of interests in the Alliance Pipeline, the Ruby Pipeline and the Alberta Ethane Gathering System; a midstream business which includes a partnership interest in Veresen Midstream Limited Partnership, which owns assets in western Canada, and an ownership interest in Aux Sable, which owns a world-class natural gas liquids (NGL) extraction facility near Chicago, and other natural gas and NGL processing energy infrastructure; Veresen is also developing Jordan Cove LNG, a 7.8 million tonne per annum natural gas liquefaction facility proposed to be constructed in Coos Bay, Oregon, and the associated Pacific Connector Gas Pipeline. In the normal course of business, Veresen regularly evaluates and pursues acquisition and development opportunities.
Veresen's Common Shares, Cumulative Redeemable Preferred Shares, Series A, Cumulative Redeemable Preferred Shares, Series C, and Cumulative Redeemable Preferred Shares, Series E trade on the Toronto Stock Exchange under the symbols, respectively. For further information, please visit www.vereseninc.com.
Forward-looking Information
Certain information contained in this news release constitutes forward-looking information under applicable securities laws. All statements, other than statements of historical fact, which address activities, events or developments that Veresen expects or anticipates may or will occur in the future, are forward-looking information. Forward-looking information typically contains statements with words such as "may", "estimate", "anticipate", "believe", "expect", "plan", "intend", "target", "project", "forecast" or similar words suggesting future outcomes or outlook. Forward-looking statements in this news release include, but are not limited to, statements with respect to the ability of the combined company to compete for future investment opportunities and to realize growth; operational synergies realized by the combined company; future EBITDA growth and the corresponding impact on free cash flow; the ability to grow dividends; the timing and anticipated receipt of required regulatory and court approvals; and the timing of closing of the Transaction between Pembina and Veresen. Readers are also cautioned that such additional information is not exhaustive. The impact of any one risk, uncertainty or factor on a particular forward-looking statement is not determinable with certainty as these factors are independent and management's future course of action would depend on its assessment of all information at that time. Readers are urged to consult the disclosure provided under the heading "Risk Factors" in Veresen's management information circular dated June 5, 2017, which has been filed on SEDAR at www.sedar.com for further information respecting the risks and other factors applicable to the Transaction. Although Veresen believes that the expectations conveyed by the forward-looking information are reasonable based on information available on the date of preparation, no assurances can be given as to future results, levels of activity and achievements. Undue reliance should not be placed on the information contained herein, as actual results achieved will vary from the information provided herein and the variations may be material. Veresen makes no representation that actual results achieved will be the same in whole or in part as those set out in the forward-looking information. Furthermore, the forward-looking statements contained herein are made as of the date hereof, and Veresen does not undertake any obligation to update publicly or to revise any forward-looking information, whether as a result of new information, future events or otherwise, except as required by applicable laws. Any forward-looking information contained herein is expressly qualified by this cautionary statement.
Pembina Investor Inquires:
Cam Goldade
Vice President, Capital Markets
(403) 231-3156
1-855-880-7404
Pembina Media Inquiries:
(403) 231-3148
media@pembina.com
Veresen Investor Inquiries:
Mark Chyc-Cies
Vice President, Corporate Planning & Investor Relations
(587) 480-3040
Veresen Media Inquiries:
Riley Hicks
Senior Analyst, Corporate Planning & Investor Relations
(587) 955-2731
riley.hicks@vereseninc.com