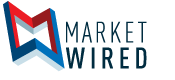 IIA to Join Day of Action in Support of an Open Internet
Will urge Congress to pass legislation codifying Open Internet principles to protect innovation and consumers
/EINPresswire.com/ -- WASHINGTON, DC--(Marketwired - Jul 11, 2017) - The Internet Innovation Alliance (IIA) today announced that it will join the "Day of Action" on July 12 to show its support for an open internet that protects innovation and consumers. IIA will specifically urge Congress to adopt bipartisan legislation aimed at advancing permanent open internet protections based on a light-touch regulatory framework that has successfully fueled two decades of internet growth.
As part of its Day of Action participation, IIA's website will highlight its endorsement of an open internet and the need for net neutrality legislation, starting at 12:01am ET on Wednesday. These website additions will also include a video of IIA Co-Chairman Jamal Simmons explaining IIA's position.
Tomorrow, IIA will reiterate its stance that legislation should codify principles that advance transparency and preserve an open internet free from blocking, discriminatory throttling, and censorship.
"Both sides of the net neutrality debate agree to 90% of the same core principles of an open internet," said Bruce Mehlman, IIA Founding Co-Chairman. "Network operators should be transparent about how they handle network congestion. ISPs should not block or interfere with non-harmful internet traffic. Consumers should be able to connect any device or download any app they choose. And broadband providers shouldn't favor their own services at the expense of smaller rivals, relegating competitors into slower lanes."
IIA's Day of Action advocacy will also make clear that "Title II" rules are unnecessary to preserve an open internet, and the regulations put broadband innovation and investment in jeopardy. Instead, IIA will encourage the passage of legislation codifying the information services status of broadband that policymakers from both sides of the aisle backed with the 1996 Telecom Act.
"One important reason the FCC wants to restore the traditional classification of broadband is to spur investment, which has fallen since the FCC classified broadband as a Title II service in 2015," said IIA Honorary Chairman Rick Boucher, who chaired the House Energy and Commerce Committee's Subcommittee on Communications and the Internet. "The best way to quickly close the digital divide is for the FCC to restore the classification of broadband as an information service and for Congress to codify that status in legislation that also ensures an open internet."
"Title II was created in the 1930's to regulate utilities like the old Ma Bell phone monopoly," commented Simmons. "Using those rules on a vital information service like the Internet is fraught with peril and threatens continued investment. The rules, which can be changed by any FCC majority, could limit innovators from offering new ideas. Without continued investment and innovation, consumers will ultimately have limited choices."
To see the Day of Action takeover of IIA's website, visit www.internetinnovation.org tomorrow, on Wednesday, July 12th.
About The Internet Innovation Alliance
The Internet Innovation Alliance was founded in 2004 and is a broad-based coalition supporting broadband availability and access for all Americans, including underserved and rural communities. It aims to ensure every American, regardless of race, income or geography, has access to this critical tool. The IIA seeks to promote public policies that leverage the power of entrepreneurs and the market to achieve universal broadband availability and adoption.
Distribution channels:
Amusement, Gaming & Casino
,
Banking, Finance & Investment Industry
,
Business & Economy
,
Consumer Goods
,
IT Industry
,
Media, Advertising & PR
,
Movie Industry
,
Technology
,
Telecommunications

EIN Presswire does not exercise editorial control over third-party content provided, uploaded, published, or distributed by users of EIN Presswire. We are a distributor, not a publisher, of 3rd party content. Such content may contain the views, opinions, statements, offers, and other material of the respective users, suppliers, participants, or authors.