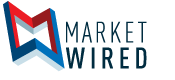 MediaValet Wins Gold With Long View Systems
MediaValet wins gold with Long View Systems
Click here for high-resolution version
VANCOUVER, BC --(Marketwired - July 11, 2017) - MediaValet Inc. (TSX VENTURE: MVP), a leading provider of cloud-based digital asset management software, is proud to announce that International Association of Microsoft Channel Partners (IAMCP), the leading independent global organization for business networking in the Microsoft partner ecosystem, has selected MediaValet, together with Long View Systems, as the Canada Gold Winner in their 2017 award competition for partner-to-partner solutions that drive customer value.
/EINPresswire.com/ -- Each year, IAMCP chooses nine global winners from a selection of Microsoft partners for their outstanding efforts that deliver exceptional solutions and services to their customers through implementation of joint partner solutions. Awards for 2017 will be presented at Microsoft Inspire in Washington, DC on Tuesday, July 11th at 1:30pm in the Commons Community Hub Theatre.
"Partners like MediaValet and Long View Systems continue to drive innovation by taking advantage of our member eco-system," commented Gail Mercer-MacKay, committee chairperson and former IAMCP President. "We are thrilled that MediaValet and Long View together have achieved this recognition. They are an ideal example of how, by working together, we can achieve more than any of us could achieve individually."
IAMCP Awards Program recognizes association members for the outstanding, innovative and creative products and services they deliver through trusted channel relationships.
"We're incredibly proud to receive such a prestigious award, recognizing the impactful change across organizations that MediaValet and Long View partnership brings to customer's digital ecosystem," commented Kevin Crowe, Executive Vice President of Strategy at Long View Systems.
As long-standing Microsoft Gold partners, MediaValet and Long View Systems have received awards and recognition for their respective solutions leveraging Microsoft's Azure cloud platform. Now their integrated solution is gaining rapid traction in the market, providing powerful outcomes to their customers.
"We're thrilled to have won IAMCP Gold with Long View Systems," commented David MacLaren, founder and CEO at MediaValet. "Long View has been a tremendous partner right from the get go. Together, we deliver an amazing solution that leverages the best of both organizations."
About Long View Systems Corporation
Long View is one of the most powerful IT solutions and services companies in North America, with offices across the continent. With a clear focus on combining business and technology through Hybrid IT solutions, including cloud, IT infrastructure, managed services, and end user support, Long View is able to define and customize what the future of IT looks like for its clients. Innovative, flexible, cost-effective, and business focused . . . that's Long View.
About MediaValet Inc.
MediaValet stands at the forefront of the cloud-based digital asset management industry. Built exclusively on Microsoft Azure and available on 34 highly secure and hyper scalable data centers around the world, MediaValet is uniquely equipped to meet the digital asset management needs of any organization, no matter its size, its industry or its location. Cutting-edge technology, exceptional product design, and unlimited friendly customer service are at the core of MediaValet's DNA -- ensuring exceptional customer and user experiences are delivered at all times.
Follow MediaValet: Blog, Twitter and LinkedIn
"Neither the TSX Venture Exchange nor its Regulation Services Provider (as that term is defined in the policies of the TSX Venture Exchange) accepts responsibility for the adequacy or accuracy of this release."
Image Available: http://www.marketwire.com/library/MwGo/2017/7/11/11G142496/Images/IAMCP-Partner-to-Partner-Award-606005001b93b8b0b9da04c24a2bd12f.jpg