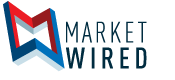 The West Bridgford School Selects Brightspace to Reach Every Learner
D2L's Brightspace platform chosen for personalised learning, gradebook flexibility, parent engagement and learning analytics
/EINPresswire.com/ -- LONDON, UNITED KINGDOM--(Marketwired - July 11, 2017) - D2L, a global learning technology leader, is proud to announce that one of the UK's top technology schools, The West Bridgford School (WBS), has selected its Brightspace Virtual Learning Environment (VLE) to enhance its existing education platform and deliver a more engaging, measureable and personalised learning experience to its 1,650 students, all aged 11-18.
Located in Nottinghamshire, The West Bridgford School has consistently proven itself to be a high-performing school with results regularly placing it amongst the best-performing comprehensives in the country, both at GCSE and A-level. WBS became an Academy in 2011, followed by its conversion to a multi-academy trust three years later. This, the East Midlands Education Trust (EMET), was formed with a mission to raise the educational standards and improve the life chances of students within the partnership, in response to a request from the Department for Education (DfE). There are currently six Academies within the partnership. WBS, a high-performing outstanding school, sets itself apart from other schools with a continued focus on analytics, tracking each student's progress via KPIs and ensuring everyone is reaching their full potential.
Previously using both Moodle and Go 4 Schools for online learning, the school decided to upgrade and consolidate into one easy-to-use VLE. Brightspace offered the school mobile capabilities, real-time analytics, personalised learning experiences and complete accessibility, all within one flexible VLE. Brightspace was the perfect fit for WBS and will be fully rolled out from September 2017.
"We were extremely impressed with Brightspace's ability to create personalised learning experiences for our students," said Mark Deans, Deputy Head Teacher at The West Bridgford School. "In particular, the gradebook functionality has been a key factor in our decision. Formulas have been created by D2L that will allow us to track each student's assessment grade against their previous and predicted grades, as well as others in the class, which will help us identify students that need additional support. Brightspace's tracking abilities ensures every student is getting the attention and help they require to realise their full potential. Lastly, and perhaps most importantly, the scale of support provided by Brightspace is so much better than any other provider we have come across before."
Brightspace's built-in analytics and reporting capabilities will enable WBS to track and understand performance right down to individual pupils. It was also important to WBS that parents are placed at the heart of the learning journey to ensure support of their children's progress, and Brightspace enables teachers and parents to connect on their child's progress. With Brightspace, parents and guardians can be kept up-to-date on test results, classroom communications and upcoming homework assignments.
"From early discussions, we could tell that WBS shared our desire to enhance the learning experience for students, teachers and parents," said Elliot Gowans, VP EMEA at D2L. "We look forward to working with WBS to help them reach every learner and improve outcomes."
More information on D2L's Brightspace for Schools capabilities can be found here: https://www.d2l.com/newsroom/releases/d2l-unveils-brightspace-k-12-reimagining-teaching-learning-modern-student-kindergarten-high-school/
ABOUT THE WEST BRIDGFORD SCHOOL
The West Bridgford School is an OFSTED 'Outstanding' school located in Nottingham, UK. With over 1600 pupils and a thriving Post-16 provision the school has embraced the use of technology for many years, delivering homework, course materials and access to pupil grades via a variety of platforms. The school holds on passionately to the belief that it exists to serve its local community and strive to meet the needs of all the children irrespective of their ability, ethnicity, gender, disability or special needs. Evidence shows that all children who attend the school realise their potential, giving credence to the belief that it is truly comprehensive.
ABOUT BRIGHTSPACE
D2L's Brightspace is a learning management system (LMS) that helps schools and institutions deliver personalized learning in a classroom or online to people anywhere in the world. Created for the digital learner, Brightspace is cloud-based, runs on mobile devices and offers rich multimedia to increase engagement, productivity and knowledge retention. The platform makes it easy to design courses, create content and grade assignments, giving instructors more time to focus on what's most important: greater teaching and learning. At the same time, analytics reports track and deliver insights into the performance levels of departments, courses or individuals.
Brightspace was named the #1 LMS in Higher Ed by Ovum Research and #1 in Adaptive Learning by eLearning Magazine. In addition, Aragon Research ranked D2L as a 'Leader' in 2017 Aragon Research Globe for Corporate Learning and included Brightspace in its highly coveted Hot Vendors In Learning list.
ABOUT D2L
D2L is the software leader that makes learning experiences better. The company's cloud-based platform, Brightspace, is easy to use, flexible, and smart. With Brightspace, organisations can personalise the experience for every learner to deliver real results. The company is a world leader in learning analytics: its platform predicts learner performance so that organisations can act in real-time to keep learners on track. Brightspace is used by learners in higher education, secondary schools, and the corporate sector, including the Fortune 1000. D2L has operations in the United States, Canada, Europe, Australia, Brazil, and Singapore. www.D2L.com Twitter: @D2L @D2L_EMEA
© 2017 D2L Corporation.
The D2L family of companies includes D2L Corporation, D2L Ltd, D2L Australia Pty Ltd, D2L Europe Ltd, D2L Asia Pte Ltd, and D2L Brasil Soluções de Tecnologia para Educação Ltda. All D2L marks are trademarks of D2L Corporation. Please visit D2L.com/trademarks for a list of D2L marks.