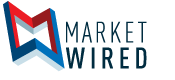 Responding to rapid growth, Synapse Design opens an engineering design center in Da Nang
Synapse opens requisitions for 100 highly experienced engineers over the next 18 months
Synapse's new design center in Ho Chi Minh City
Click here for high-resolution version
Synapse's Da Nang, Vietnam design team
Click here for high-resolution version
/EINPresswire.com/ -- SANTA CLARA, CA--(Marketwired - July 11, 2017) - Synapse Design, the leading design services partner serving tier-one system and semiconductor companies, today announced its inauguration of its second Vietnam design center in Da Nang, Vietnam. The Company provides hardware and software ASIC and SoC engineering services to its customers. Synapse started its Vietnam operation in Ho Chi Minh City (HCMC) in March 2015. In a related event on April 12, 2017, the Company announced the opening of its second design center in India, based in Ranchi, Jharkhand.
In just two years the Synapse Vietnam team has already worked on projects like Camera processor chip, 8 cores GHz CPU processor, application processor for automotive, finger recognition chip, wireless charger chip, networking chip, printer chip, 4G LTE RF and Baseband chipset, DDR4 PHY, PCIe hardening. These are very diverse and complex chips done for tier one customer which go in very high volume production. Expanding over the success of the Ho Chi Minh team, Da Nang was added to expand on the offering and also provide scalability.
When researching a site for its second Vietnam design center, Synapse found that Da Nang surpassed Hanoi and HCMC as the most business friendly environment in Vietnam. Centrally located and in same time zone and a short flight from any major Asian city, Synapse engineers can quickly be on site to support tier-one customers, many of whom are located in Japan, China, India, Taiwan and Singapore. Equally important, Da Nang offers the lowest labor costs within Asia while providing a large pool of English speaking, highly educated design engineers. Da Nang, unlike many large cities within Asia, has a very low employee attrition rate allowing Synapse to provide strong, customer-focused design teams.
Over the next 18 months, Synapse will hire more than 100 design engineers between the Da Nang and HCMC offices. The Company also has open requisitions for over 200 positions in Bangalore, India and its new design center in Ranchi, Jharkhand, India.
From design centers located through the world, Synapse Design supports 95 percent of the world's top independent device manufacturers (IDM), original device manufacturers (ODM) and fabless semiconductor companies who develop products for automotive, 5G, IoT, storage data, gaming, camera, mobile and networking markets. Over the past year, Synapse has taped out 35 complex SoCs ranging from 28nm to 7nm process technology. The Company also has a dedicated software team providing sophisticated embedded software services for storage and LTE products.
"After seeing the success of Ho Chi Minh center, it made sense to expand our Vietnam operations to support our aggressive growth plans. As we began researching the best areas for our Company and our customers, we found that Da Nang is the third largest economic center in Vietnam with the highest growth in the country," said Satish Bagalkotkar, Synapse CEO and President. "Da Nang provides a large, well-educated engineering workforce -- many of whom have worked with our tier 1 customers. We are eager to bring in the best engineers and provide them with competitive projects and the opportunity to work with our teams based throughout the world."
"This new design center in Da Nang and the center we opened last month in Ranchi, India allows us to guarantee that our customers receive highest quality engineering services at the lowest labor costs," said Devesh Gautam, COO. "We have already hired a number of employees for the Da Nang office and are quickly filling several more engineering positions. Additionally, we had zero attrition in our HCMC center which gives our customers a high level of confidence and the stability they seek."
About Synapse Design
Synapse Design is the industry leader in design services for highly complex SoCs and embedded software and is the engineering backbone of many top tier semiconductor and systems companies around the world. The Company's products and services support companies creating high-end products in the storage, wireless/mobile, networking/computing, automobile and multimedia industries. Through its people, products, technologies and services, the Company delivers engineering excellence and a flexible business model enabling next generation products for its customers. Founded in 2003 and headquartered in the Silicon Valley, the Company maintains global reach to high-technology centers of the world, serving customers locally from offices in the U.S., Europe, Japan, China, India, and Vietnam.
Learn more about Synapse Design at http://www.synapse-da.com.
Image Available: http://www.marketwire.com/library/MwGo/2017/7/11/11G142503/Images/synapse_1-d97127e4e3a6ba38a8e52600b90389d8.jpg
Image Available: http://www.marketwire.com/library/MwGo/2017/7/11/11G142503/Images/synapse_2-fcb23f5e7fbfbef4a197270f089d50f3.jpg

For more information:
US contact:
Susan Cain
Cain Communications
+1 408 393 4794
Email contact
Asia contact:
Dung Do
Synapse Design
+84 987 481 527
Email contact