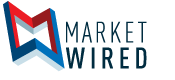 DigitalOcean Releases High CPU Droplets with Intel Xeon Scalable Processors for Computationally Intensive Workloads
/EINPresswire.com/ -- NEW YORK, NY--(Marketwired - Jul 11, 2017) - DigitalOcean, the cloud for developers, today released High CPU Droplets featuring the new Intel® Xeon® Scalable processors for compute intensive applications that require the highest levels of CPU performance and reliability. Designed to have maximum access to powerful CPU resources, High CPU Droplets provide ideal support for applications such as ad exchanges, game servers, highly active front-end application servers, and queue/batch processing.
DigitalOcean's standard Droplets make it easy for developers to deploy applications with a healthy balance of RAM, CPU, and local SSD-based storage, while High Memory Droplets are designed to run large-scale databases or distributed in-memory caches. High CPU is aimed directly at customers with significant compute requirements who want CPU optimized cloud servers that are also reliable, consistent, highly performant, and affordable.
"High CPU is our sixth new offering in twelve months and it's a response to developers who need access to newer and higher performing CPUs," said Julia Austin, CTO of DigitalOcean. "These Droplets are backed by Intel's most powerful processors to deliver maximum CPU performance. We are committed to using the best CPUs available to ensure that developers with computationally intensive workloads have access to the highest performance possible."
"With the new Intel® Xeon Scalable processors, DigitalOcean is able to provide its customers with the industry-leading performance for critical workloads," said Jennifer Huffstetler, Senior Director of Data Center Product Management at Intel. "The new Intel Xeon Scalable processors offer increased core count and memory capacity, improving cloud data center density while delivering scalability and optimized performance/$TCO."
DigitalOcean is launching five new High CPU Droplet plans that start at $40 per month or $0.060 per hour and scale from two to 32 vCPUs, three to 48 GB of RAM while maintaining 20 GB of local SSD storage. Product highlights include: access to the latest and most highly performant processors in the industry, the ability to deploy servers in multiple regions with DigitalOcean's control panel or API in less than 55 seconds, and four times the CPU performance of standard Droplets.
Additional Resources
Read the blog on What's Shipping Next on DigitalOcean: https://www.digitalocean.com/company/blog/2017-whats-shipping-next-on-digitalocean
Read the blog on High CPU Droplets: https://blog.digitalocean.com/introducing-high-cpu-droplets
Read the tutorial on how to use High CPU Droplets: https://www.digitalocean.com/community/tutorials/how-to-monitor-cpu-use-on-digitalocean-droplets
About DigitalOcean
Founded in 2011, DigitalOcean is a cloud platform focused on simplifying the complexities of infrastructure for software developers. DigitalOcean has become the second largest and fastest growing cloud computing platform in the total number of public facing apps and websites, according to Netcraft.com. The company has raised $123 million in funding from Andreessen Horowitz, Access Industries, IA Ventures, CrunchFund, and Techstars. The company is headquartered in New York City with data center regions throughout the world. For more information, simply visit http://www.digitalocean.com or follow @digitalocean. 
Intel and Xeon are registered trademarks of Intel Corporation in the United States and other countries.