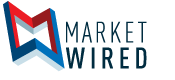 Spokeo Introduces Investigative Tool for Law Enforcement
People Intelligence Service Taps Industry Experts to Offer Law Enforcement Officials Access to More Than 12 Billion Records, Including Social Media Data
A Centralized Investigative Tool for Law Enforcement.
Click here for high-resolution version
/EINPresswire.com/ -- PASADENA, CA--(Marketwired - Jul 11, 2017) - Spokeo, the leading people search platform, today introduced Spokeo for Law Enforcement, an investigative search tool for law enforcement officials that brings together public records and social media data.
Most law enforcement departments rely on a variety of people search databases to locate persons of interest or to check court, birth, death, marriage and divorce documents. Spokeo for Law Enforcement connects investigators to over 12 billion records linking traditional public records with social media data. The search tool provides fast, easy-to-navigate results within seconds. The fast and easy access to social media data, in particular, helps officials better track down, monitor and contact individuals.
"Whether it's the crime itself that originates online, or a series of leads connected to a perpetrator, crucial information is often linked to digital and social activity," said Harrison Tang, CEO, Spokeo. "It's important to us at Spokeo that we address the need for law enforcement investigators to have a tool that enables them to find social media profiles and link them to the traditional offline public records that they use to find and locate people in the non-digital world."
In addition to connecting with existing clients about their thoughts on the product, Spokeo worked closely with two law enforcement experts to tailor the search offerings: leading government data and analytics expert Paul Colangelo and Lieutenant Deputy Sheriff (Reserve) Stephen Henderson.
Colangelo, an expert in the field of investigative solutions for law enforcement, is a member of Spokeo's Advisory Board. Over the past 20 years, Colangelo has worked in various executive leadership roles for leading data companies like Appriss, LexisNexis and ChoicePoint, focused on the identity and data analytics markets. He currently serves as CEO of GRS, a leading provider of data, analytics and consulting services to state and local governments and is on the Law Enforcement Advisory Board for the National Center for Missing & Exploited Children.
Henderson joined Spokeo to oversee Spokeo for Law Enforcement. He has served as Dignitary Protection for US Ambassador George Argyos (Former US Ambassador to Spain) and he is a veteran of the Orange County Sheriff's Department where he currently serves as a Reserve Deputy Sheriff.
"Over my years in working with law enforcement professionals, I have seen a variety of product offerings aimed at helping investigators. Spokeo for Law Enforcement is an amazing platform that provides access to relevant data in a matter of seconds," said Paul Colangelo about the product. "Unlike any traditional data provider, Spokeo combines public record data and social data together for a more enhanced solution and I'm confident it will help make the jobs of investigators a little easier."
Many departments are already using Spokeo for Law enforcement in their investigative and intelligence units today. For more information, visit https://www.spokeo.com/law-enforcement
About Spokeo
Spokeo is a people search platform helping users understand more about the people in their lives. Based in Pasadena, the search tool organizes billions of records, from thousands of sources, into comprehensive profiles that can be used to make informed decisions or connect with others. Spokeo offers background checks and searches for social media, court records, criminal records, names, addresses, phones and emails, or personal details, marital status, and more. For more information about Spokeo, visit http://www.spokeo.com or follow @spokeo on Twitter.
Image Available: http://www2.marketwire.com/mw/frame_mw?attachid=3154687