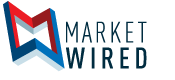 "Moneyball" Inspiration and Oakland A's Executive Vice President Billy Beane to Keynote SugarCRM's SugarCon 2017
Beane Disrupted MLB's Status Quo by Utilizing Data Analytics to Find a Better Way to Compete with Teams That Had Much Higher Payrolls
/EINPresswire.com/ -- CUPERTINO, CA--(Marketwired - Jul 11, 2017) - SugarCRM® Inc., the company that enables businesses to create extraordinary customer relationships with the most empowering, adaptable and affordable CRM solution on the market, announced today that Billy Beane will be a keynote speaker at SugarCon 2017.
SugarCon is SugarCRM's annual conference for customers, partners, developers and technology experts to explore the latest customer experience and CRM trends and innovations. SugarCon will take place September 25-28, 2017 in San Francisco at the Hilton Union Square.
Beane was the inspiration for the best-selling book "Moneyball" and the subsequent Oscar-nominated film of the same name. He's known as an innovator among MLB executives for leveraging data analytics to disrupt how teams evaluate and manage players. After his MLB playing career, Beane became the general manager of the Oakland Athletics and now serves as the executive vice president of baseball operations. Using a statistical methodology to assemble successful player lineups, he transformed the Athletics into a six-time, division-winning franchise with one of the smallest payrolls in the league.
"SugarCRM goes toe-to-toe with behemoth and deep-pocketed companies that at times seem like the Yankees and Red Sox," said Clint Oram, co-founder and CMO of SugarCRM. "So, we are delighted that Billy Beane is coming to SugarCon to talk with our customers, partners and prospects about challenging the status quo, and how looking at things differently than your competition can give you an advantage."
For additional information about SugarCon 2017, to view the agenda or to register, please visit the SugarCon website.
About SugarCRM
SugarCRM enables businesses to create extraordinary customer relationships with the most empowering, adaptable and affordable customer relationship management (CRM) solution on the market. Unlike traditional CRM solutions that focus primarily on management and reporting, Sugar empowers the individual, coordinating the actions of customer-facing employees and equipping them with the right information at the right time to transform the customer experience. Based in Silicon Valley, SugarCRM is backed by Goldman Sachs, Draper Fisher Jurvetson, NEA and Walden International. More than 2 million individuals in over 120 countries rely on SugarCRM. To learn more visit http://www.sugarcrm.com or follow @SugarCRM.
NOTE: SugarCRM and the SugarCRM logo are registered trademarks of SugarCRM Inc. Third-party trademarks mentioned are the property of their respective owners.
Media Contacts:
Andrew Staples
SugarCRM
+1 (408) 913-2395
Email Contact

Shauna Roberts
BOCA Communications
+1 (415) 298-1486
Email Contact