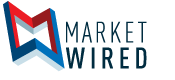 Uniquify Joins FDXcelerator Program to Deliver DDR Memory IP to GLOBALFOUNDRIES 22FDX(R) Technology Platform
DDR Interface IP Provides the Right Power, Performance, Area and Reliability for FDX(TM)-based SoCs in Portable Applications
/EINPresswire.com/ -- SAN JOSE, CA--(Marketwired - Jul 11, 2017) - Uniquify, a leading system-on-chip (SoC) fabless manufacturer and DDR memory system intellectual property (IP) provider, today announced that it has joined GLOBALFOUNDRIES' FDXcelerator™ Partner Program.
This partnership extends Uniquify's existing co-operation with GF to include FD-SOI technology to enable faster, broader deployment of the foundry's 22FDX® and 12 FDX™ FD-SOI processes that support IoT, mobile and wireless applications.
Price, power and performance (PPA) continue to be the driving features for DDR4 and LPDDR4 system memory deployment, not only for mobile applications but also for higher-density systems. Uniquify's memory interface IP employs industry-leading adaptive technology, based on 14 issued patents, to deliver maximum performance. It addresses both variations in silicon manufacturing and dynamic changes in the operation of the memory subsystem. Delivering the best power, performance and area, while maintaining the highest system reliability and silicon-yield along with faster bring-up, is the hallmark of Uniquify memory IP technology.
GF's 22FDX technology employs a 22nm FD-SOI transistor architecture to deliver the industry's best combination of PPA for wireless, battery-powered intelligent systems. 
"Uniquify has a portfolio of market-leading DDR IP, and we are excited to bring this to GF's 22FDX FD-SOI process, the most promising foundry technology for portable applications," says Josh Lee, Uniquify's CEO and president. "Uniquify's DDR IP and design solutions complement GF's 22FDX capabilities, enabling customers to create low-power, and cost-effective designs for SoCs and provide maximum performance with 20-30% less area. We expect exceptional results from the combination of leading-edge technologies from both companies."
"As global momentum is building behind the 22FDX platform, GF is focused on expanding our FD-SOI ecosystem in order to support the specific design and service needs of our customers," says Alain Mutricy, senior vice president of Product Management at GF. "With more than 25 partners in our FDXcelerator program, we now have the largest FD-SOI IP and services community committed to deliver FDX technology. By partnering with an innovative company such as Uniquify, we are providing greater choice and flexibility for IP and design services that best match the customer needs and go-to-market approaches."
GF's FDXcelerator Program brings together select partners to integrate their products or services into validated, plug-and-play design solutions, giving customers access to a broad set of quality offerings specific to 22FDX technology. The program's open framework enables members to minimize development time and cost while simultaneously leveraging the inherent power and performance advantages of FDX technology.
About Uniquify
Uniquify is a System-on-Chip (SoC) fabless product company. It offers SoC design expertise, integration and manufacturing services to leading semiconductor and system companies worldwide, in silicon processes down to 14nm, with a portfolio of market-leading DDR memory IP. Uniquify's "ideas2silicon" services range from design specification, front-end through physical design, and delivery of manufactured, packaged, and tested chips. Uniquify's headquarters and primary design center is in San Jose, Calif., with additional design and technical support teams in China, India, Japan, Korea and Vietnam. For more information, visit www.uniquify.com.
ideas2silicon and Super Combo are trademarks of Uniquify Inc. Uniquify acknowledges trademarks or registered trademarks of other organizations for their respective products and services.
Acronyms
DDR: Double-data rate synchronous random-access memory
FD-SOI: Fully-depleted silicon-on-insulator
LPDDR: Low-Power DDR
For more information, contact:
Graham Bell
Uniquify
(408) 772-2128
Email Contact

Nanette Collins
Public Relations for Uniquify
(617) 437-1822
Email Contact