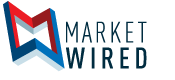 R.D. Olson Development Named "Developer of the Year" by Marriott International
Premier California Firm Recognized for Developing 18 Outstanding Marriott Brand Hotels throughout Western United States
/EINPresswire.com/ -- NEWPORT BEACH, CA and LOS ANGELES, CA--(Marketwired - Jul 11, 2017) - California-based R.D. Olson Development, a firm active in developing and repositioning commercial and hospitality properties nationwide, was named Developer of the Year by Marriott International at the hotelier's Annual Owners Conference at the J.W. Marriott in Los Angeles. The company was recognized as the "best of the best" based on its outstanding accomplishments for the development of hotel projects in high-barrier markets such as California and Hawaii.
"We are honored to receive this recognition from a partner we both admire and trust. It affirms our team's dedication to ensuring every hospitality project is a success," said Bob Olson, founder and CEO of R.D. Olson Development. "It's a true privilege to work with Marriott International and we look forward to working together to create more visionary projects in the future."
R.D. Olson Development has developed 18 Marriott brand hotels throughout the Western United States, including the Residence Inn by Marriott in Wailea, Maui, Hawaii, a luxurious 200-room resort community, and the 144-room Residence Inn by Marriott in Old Town Pasadena, California. In 2016 R.D. Olson Development also completed Paséa Hotel & Spa, an eight-story 250-room upscale waterfront lifestyle hotel in Huntington Beach, California in partnership with Pacific Hospitality.
"Bob and his team at R.D. Olson Development have been one of Marriott's best partners for the past 15 years. Their commitment to growing award winning hotels in high barrier to entry locations is what makes the partnership so valuable," said Eric Jacobs, chief development officer North America for Marriott International. "His team's collaborative style, willingness to go the extra mile and loyalty is why R.D. Olson Development is our Developer of the year."
The firm has several projects in California underway in 2017 including the luxury boutique Lido House Hotel in Newport Beach. The property is scheduled for completion in late 2017 and will be part of Marriott International's Autograph Collection, an ensemble of the world's most unique boutique hotels. The 130-room hotel will offer a variety of deluxe amenities including a luxury spa and the only rooftop bar and restaurant in Newport Beach. R.D. Olson Development also is developing the 271-room full-service Irvine Spectrum Marriott in Irvine, the 204-room Residence Inn by Marriott Silicon Valley in San Carlos and the 118-room Residence Inn by Marriott in Goleta.
About R.D. Olson Development
Based in Newport Beach, California., R.D.Olson Development is engaged in the development and repositioning of commercial properties nationwide. A specialist in developing hospitality properties, the firm also develops office, retail, multifamily and recreational projects. Robert Olson founded R.D. Olson Development in 1997 following nearly 20 years as founder and CEO of R.D. Olson Construction. The firm's portfolio of developments may be viewed at www.rdodevelopment.com.
For more information, follow the company on Facebook (Facebook.com/rdodevelopment) and Instagram (rdo_development).