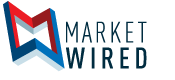 Seasoned Veteran of Financial Services Industry Joins Enacomm Team to Power Sales and Marketing
David Baker to parlay IVR banking experience into promotion of Enacomm Financial Suite products and services
/EINPresswire.com/ -- AUSTIN, TX--(Marketwired - Jul 11, 2017) - Enacomm, Inc., a leading provider of customer authentication and intelligent interactions technologies for banks, credit unions and credit card companies, today announced the hire of David Baker, who will serve as Vice President of Sales - Financial Services. Baker will focus his efforts on sales and marketing of Enacomm's banking products and services, known as the Enacomm Financial Suite: http://www.enacommweb.net/EFS.html.
"Enacomm is pushing the envelope with financial services technology that will transform today's banking into an experience fit for future generations," commented Baker. "I'm excited to introduce banks, credit unions and credit card companies to Enacomm's intelligent customer self-service solutions that reduce costs while improving customer retention."
Baker joins Enacomm from Unify (formerly Siemens Enterprise), where he successfully led a goal-exceeding team as Director of North America Channels. Before Unify, he drove sales of call center technologies in numerous senior positions at organizations including Computer Instruments, Inc., Servion Global Solutions, VEXIS Systems, Envox Americas, HTI Voice Solutions, Verizon, and Edify. Baker holds a Bachelor of Science degree in Business from Bridgewater State University.
"David brings a wealth of sales experience in the IVR Banking vertical," commented Michael Boukadakis, founder and chief executive officer of Enacomm. "The Enacomm team is fortunate to tap into David's business acumen and deep understanding of the space, as we continue pushing the financial industry to embrace technologies that redefine the consumer experience for the Digital Age."
Based in Austin, Texas, Baker launches into his new role with Enacomm this week.
To learn more about Enacomm, go to www.enacomm.net.
About Enacomm
Enacomm is a leading provider of innovative, interactive and intelligent customer self-service and assisted-service solutions. A frontrunner in interactive voice response (IVR) technology, Enacomm solutions are delivered as hosted services or on-demand through the cloud. The company's customer base is made up of Fortune 50 to Fortune 2000 companies concentrated in the Financial/Credit Union, Prepaid/Cash Card, Health Care and Utilities industries. Utilizing web, mobile, SMS texts, email, voice and other communication technology channels, Enacomm helps organizations provide customers with a superior, multi-modal self-service experience. Enacomm processes more than 1,000,000 voice calls, SMS texts, emails and automated data transactions every day.
For more information, contact:
Lauren DuBois
(917) 573-2485