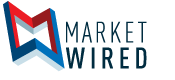 MobiCard Inc. Executes an Exclusivity Agreement for Political Candidates, Campaigns, Trade Associations and Non-Profit Organizations
/EINPresswire.com/ -- DANVERS, MA--(Marketwired - Jul 11, 2017) - MobiCard Inc., fka Peer to Peer Network (OTC PINK: PTOP), has executed an exclusivity re-seller license agreement with Vision Consulting LLC specific to a segment of the market that includes political campaigns and candidates, trade associations, and non-profit organizations.
The agreement between the two parties consists of a revenue share arrangement and the potential for the re-seller to be awarded up to 10% ownership in the Company in the form of stock warrants that is achievable based on a 1% issuance for every $1,000,000 generated in gross revenues. Therefore, if consultant achieves the maximum issuance, MobiCard would have generated $10,000,000 in gross revenues. Furthermore, the agreement details specific milestones to maintain exclusivity.
"We believe that the increased functionality of MobiCard 2.0 coupled with our new partnership agreement with Vision Consulting LLC will be a monumental game changer for our Company going forward," says Christopher Esposito, Director of Business Development.
Esposito went on to say, "We enable associations to leverage their existing membership base to incite new member sign ups and reach back to their base to encourage political support and drive event attendance, campaign donations and ultimately votes."
The value proposition to the Association:
Associations are able to leverage their existing membership to promote the association every time an existing member shares their MobiCard
The Organization will build a valuable database of new leads to target market by text and/or email and drive new membership
Exponentially Increase the associations digital and social media footprint
Attract new members by providing a value add member benefit to help them promote their business
Increase loyalty of existing members and reduce attrition
Push messaging to reach a captive audience to increase donations, promote new programs, political events and candidate support
The Association gains trust and credibility as it is shared by existing members to their personal connections and networks
Association members are able to leverage their existing contacts and exponentially reach new ones to increase leads, referrals and overall business generation. Users are able to reach prospects instantly and scale to a broader base of previously inaccessible connections.
The Mobicard platform provides instant text alerts to users every time their card is viewed and shared identifying new prospects in real time while validating the referral source. It's knowing who and when to follow up that optimizes new business opportunities.
Register for your own MobiCard here https://www.cardsmobi.com/register.php and enjoy all of the existing benefits of new lead and referral generation, and never miss a business opportunity again.
About MobiCard Inc.:
MobiCard Inc. fka Peer to Peer Network ("PTOP") owns and markets its core technology, a SaaS mobile solution branded C2A MobiCard, a scalable mobile business card software platform that enables users to create a customized web based personalized mobile app that is sharable by text sms, email, digital and social media. Subscribers are able to track card opens, views and shares all while validating and analyzing new leads and referrals in real time, thereby knowing who and when to follow up https://freemobicard.com/
Safe Harbor Statement
This release includes forward-looking statements within the meaning of Section 27A of the Securities Act of 1933, as amended, and Section 21E of the Securities Exchange Act of 1934, as amended. The Company invokes the protections of the Private Securities Litigation Reform Act of 1995. All statements regarding our expected future financial position, results of operations, cash flows, financing plans, business strategies, products and services, competitive positions, growth opportunities, plans and objectives of management for future operations, as well as statements that include words such as "anticipate," "if," "believe," "plan," "estimate," "expect," "intend," "may," "could," "should," "will," and other similar expressions are forward-looking statements. All forward-looking statements involve risks, uncertainties and contingencies, many of which are beyond our control, which may cause actual results, performance, or achievements to differ materially from anticipated results, performance, or achievements. Factors that may cause actual results to differ materially from those in the forward-looking statements include those set forth in our filings at www.sec.gov. We are under no obligation to (and expressly disclaim any such obligation to) update or alter our forward-looking statements, whether as a result of new information, future events or otherwise.
Distribution channels:
Banking, Finance & Investment Industry
,
Consumer Goods
,
Human Rights
,
IT Industry
,
Media, Advertising & PR
,
Politics
,
Technology
,
Telecommunications
,
U.S. Politics