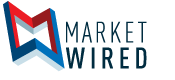 Rackspace and Lightstream Team to Provide Custom Managed Microsoft Cloud Solutions
Help Enterprises Navigate Complexity with Combined Expertise and Support for Leading Microsoft Technologies
/EINPresswire.com/ -- WASHINGTON, DC--(Marketwired - July 11, 2017) - Rackspace® today announced from the Microsoft Inspire conference in Washington, D.C. a relationship with Lightstream, a leading systems integrator, to deliver integrated Microsoft Cloud Solutions with specialized customer lifecycle support. Through this collaboration, Rackspace will provide custom tools, optimization and ongoing 24x7x365 Fanatical Support® for customers who leverage Lightstream IT transformation and migration services for Microsoft® Azure® as well as other Microsoft Private Cloud and Microsoft Productivity Cloud solutions.
"As more enterprises adopt Microsoft Azure and other Microsoft cloud technologies, they often require assistance to help them reduce complexity -- from planning and migration to the ongoing tasks of scaling applications, managing costs, maintaining security and ensuring application uptime," said Ramakant Pandrangi, vice president and general manager of Microsoft Clouds at Rackspace. "This is where Rackspace and Lightstream are well-positioned to help. By coupling our robust Microsoft expertise, support and guidance, this collaboration provides a unique end-to-end experience for customers who want to optimize their Microsoft solutions."
With a combined 30+ years of experience across the worlds' leading technologies, Rackspace and Lightstream will blend technology, automation and human expertise to deliver ongoing architecture and security guidance. Upfront expert strategic guidance from Lightstream and 24x7x365 operational support backed by hundreds of Microsoft certified engineers and architects from Rackspace will help enterprises get the most out of their Microsoft investments, reduce risk and increase efficiency.
Together, the companies will provide managed services across a wide range of Microsoft technologies including Microsoft Azure, Hyper V®, Microsoft Cloud Platform, Microsoft Azure Stackand productivity and collaboration solutions including Microsoft Office 365®, Microsoft Exchange and SharePoint®.
"We are thrilled to work with Rackspace to couple Lightstream and Microsoft solutions with its renowned Fanatical Support and expertise," said Rod Stout, president of Lightstream. "Lightstream and Rackspace serve as trusted technology providers for organizations that need help navigating the often complex and ever-changing cloud ecosystem in their cloud adoption journey. By combining our Microsoft expertise to deliver the highest value to enterprises seeking managed services, we can drive new consumption, additional workloads and new business opportunities."
Lightstream is a solutions innovator and Microsoft Gold Cloud Platform Partner, combining years of data networking and systems integration expertise with an extensive Microsoft cloud practice to deliver world-class Microsoft technology solutions. With an emphasis on its core foundation of long-term relationships and enhanced customer care, Lightstream not only designs complex enterprise solutions, but becomes a single trusted advisor in information technology environments, enabling organizations to rapidly meet business objectives through the successful implementation of information technology strategies.
As a long-time Microsoft partner, Rackspace has gained significant hybrid cloud expertise through managing Microsoft Private Cloud and Azure public cloud as part of a broad Microsoft technology portfolio. With more than 15 years of Microsoft experience, Rackspace operates one of the largest Azure managed services practices worldwide. Rackspace is the only five-time Microsoft Hosting Partner of the Year and holds 11 silver and gold Microsoft technical competencies and more than 1,000 technical Microsoft certifications.
Rackspace yesterday announced Fanatical Support for Microsoft Azure Stack, which helps provide a simplified and seamless support experience for Azure Stack deployments as well as the associated workloads it supports.
Rackspace and Lightstream joint solutions are now available to customers in the U.S. For more information about Rackspace Microsoft solutions, visit https://www.rackspace.com/en-us/microsoft.
About Rackspace
Rackspace, the #1 managed cloud company, helps businesses tap the power of cloud computing without the complexity and cost of managing it all on their own. Rackspace engineers deliver specialized expertise, easy-to-use tools, and Fanatical Support® for leading technologies including AWS, Google, Microsoft, OpenStack and VMware. The company serves customers in 150 countries, including more than half of the FORTUNE 100. Rackspace was named a leader in the 2017 Gartner Magic Quadrant for Public Cloud Infrastructure Managed Service Providers, Worldwide, and has been honored by Fortune, Forbes, and others as one of the best companies to work for. Learn more at www.rackspace.com.