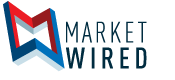 Certify Travel and Expense Management Goes Live With Lyft for Business
Ride-hailing and expense solutions leaders integrate apps to improve the business traveler experience
/EINPresswire.com/ -- PORTLAND, ME--(Marketwired - July 11, 2017) - Automated travel and entertainment expense management software provider, Certify, today announced a dynamic new integration with leading ride-hailing provider Lyft. Leveraging the Lyft for Business platform, the integration with Certify means customers of both companies can quickly and securely complete ordering, payment and expense reporting for Lyft services more efficiently than ever before. Together with Lyft and Certify Mobile, receipts for business trips are kept separate from personal rides and automatically added to the user's Certify account once a transaction is processed. Next, Certify uploads the Lyft receipt into the customer's online expense report via the Certify Wallet, saving business travelers time and hassles in the reporting process.
Growing preference among business travelers for ride-hailing services like Lyft and Uber has changed the face of corporate ground transportation services in recent years. According to the Certify SpendSmart™ Report on expense spending trends, ride hailing made up 59% of all ground transportation expenses and receipts in the first quarter of 2017. With the rise of ride hailing, taxi has experienced the biggest overall decline with just 10% of the overall category during the same time period. At 31% of total ground transportation in Q1 2017, car rental services have also felt the squeeze from ride haling's popularity.
"No one could have predicted how ride haling would turn out to be the biggest disruption to hit the corporate travel marketplace in years," said Bob Neveu, CEO, Certify. "It's impressive how quickly Lyft and others were able to upend deeply entrenched industries like taxi by focusing on mobile technology and an improved user experience. There are a lot of Lyft and Certify customers who are going to be thrilled with the added ease and convenience created by our new integration."
As the world's second largest provider of ride-hailing services, Lyft currently operates in more than 300 cities across the U.S. with new locations being added regularly. Using Lyft for Business, travelers and company administrators can access the Lyft platform and management portal 24 hours a day.
"We're excited to partner with Certify to offer our valued business customers an effortless way for them to expense their Lyft rides," said Kamil Rodoper, Head of Enterprise Product, Lyft.
Current customers can create their Lyft business profile with Lyft for Business simply by adding a work email to their account. From there, users can add a credit card their account, then choose Certify as the preferred expense report provider to automate expensing.
About Certify
Certify is the leading online travel and expense management solution for companies of all sizes. Organizations worldwide book travel and complete expense reports quickly, easily, and cost-effectively using Certify cloud and mobile applications. For more information about Certify, please call 207.773.6100 or go to www.certify.com.