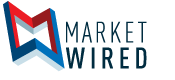 Askedoo Launches World's First Livestreaming Q&A App
Mobile app connects consumers with experts in an interactive, real-time broadcasting platform as the next evolution in the sharing economy
/EINPresswire.com/ -- ORLANDO, FL--(Marketwired - Jul 11, 2017) -  Askedoo, a free livestreaming app that facilitates knowledge exchange, today announces its launch on the Apple App Store as the first of its kind in the live Q&A space. The app takes the sharing economy to a new level by connecting app users, "askers" and "answerers," in a never-before-seen way -- a livestreaming interface allowing exchange of knowledge in real time. Supporting the nation's growing gig economy, the app also allows answerers, typically made up of freelancers and gig economy participants, to perform private or public broadcasts as sources of income through the app's payment system. Emerging from beta testing, the app can be downloaded via the Apple App Store here: Download Askedoo.
In today's fast-paced, digital world, information - both true and false - is everywhere. Therefore, consumers expect rapid, personalized instruction. Askedoo delivers this experience by combining livestreaming technology with peer-to-peer exchange of information. Askers may pose a question via broadcast or search questions by topic, including automotive, beauty & fashion, education & tutorial, technology and more. Answerers may comment on questioners' broadcasts with advice or provide instruction via a "private Askedoo broadcast", a feature that allows askers to go one-on-one with an answerer in chat or video form for more specific instruction. By leveraging livestreaming broadcasts and chat options to nurture real-time interactive communities, Askedoo is leading the way in the next evolution of the sharing economy. The app not only facilitates exchange of knowledge and tender, but also creates a continuous database of information that is easily accessible to all.
"Q&A websites haven't evolved since the earliest days of the internet. With livestreaming technology, we're now able to ask questions more robustly through video, quicken response times, and find reliable sources," said Justin Ramb, co-founder and CEO of Askedoo. "The days of finding and calling local service providers or spending hours scouring the internet for answer to simple questions should be behind us. We're proud to be the first mobile app to enter the live Q&A space and hope to build a thriving knowledge-exchange community."
Revolutionary to the sharing economy, Askedoo also allows answerers to build their credibility by receiving "high fives" from questioners, earning cash via a nominal fee for each private Askedoo broadcast, and increasing earnings through the webinar-like "Host a Topic" feature. Answerers may set their own price for participation in their Host a Topic session, earning 80 percent of the resulting earnings, which is delivered via Askedoo's seamless integration with payment service provider, Stripe. These innovations offer answerers more autonomy and ability to engage with askers, while also building residual income.
"The possibilities for Askedoo are endless," said Ramb. "We all have knowledge to share and knowledge to gain, and Askedoo revolutionizes that exchange."
PR Contact
Amber Richards
Uproar PR for Askedoo
Email Contact
321-236-0102