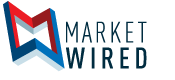 Calibration.aero resource center provides FOD prevention, asset management, and aviation maintenance education
/EINPresswire.com/ -- CHARDON, OH--(Marketwired - July 11, 2017) - e2b calibration, an ISO/IEC 17025 accredited calibration that offers onsite aircraft jack proof load testing and nondestructive aviation equipment testing, is now offering aviation maintenance education on its calibration.aero website.
"We've served the aviation and aerospace industry for nearly a decade," said e2b calibration CEO Bill Henslee. "The educational content offered on calibration.aero helps aviation maintenance professionals learn about best practices in foreign object debris or FOD prevention and asset maintenance and management."
The best way to save costs and ensure a job well done is to maintain assets, such as maintenance and service equipment. This process ensures accuracy and safeguards condition. The new Education Center on the website provides information on preventative maintenance, calibration intervals, and articles on topics such as tool and equipment purchasing suggestions. The aviation maintenance education resources can be found under the Education tab on the calibration.aero site.
The site offers three levels of educational content ranging from basic information to advanced resources for members. Membership is free, providing access to dozens of resources including checklists, videos, templates, white papers, and in-depth product demonstrations.
"We encourage everyone to visit our new website and sign-up for a free membership," said Henslee. "The website is more than just a virtual extension of our company. It's an educational resource for professionals providing an extensive library of information and tools to help them succeed in aviation maintenance, FOD prevention, and quality management."
About e2b calibration
e2b calibration (www.e2bcal.com) is an ISO/IEC 17025 accredited calibration and repair laboratory in Northeast Ohio. The calibration lab provides a full scope of metrology and quality services (traceable to NIST) for most brands of aviation ground support equipment and test equipment instruments. e2b calibration, a Tronair Authorized Service Center, specializes in GSE maintenance and training as well as Foreign Object Damage (FOD) prevention systems. e2b calibration is the publisher of Anytime Assets, a cloud-based asset management software providing customers with access to certificates of calibration, asset images and attachments, asset transactions traceable to aircraft tail numbers, RFID capabilities, automated alerts, and reports.