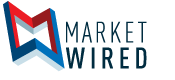 Babs Rangaiah, Executive Partner, Global Marketing IBM iX, Takes Stage at ad:tech New York 2017
Highly regarded global brand leader provokes deeper conversation on innovation in the post-advertising era
/EINPresswire.com/ -- NEW YORK, NY--(Marketwired - Jul 11, 2017) - ad:tech New York 2017, the original industry authority for marketing and media technology practitioners and digitally savvy brand marketers, announces that Babs Rangaiah, Executive Partner, Global Marketing IBM iX, will take the stage in November, re-energizing the conversation on innovation driving this year's program. Highly regarded for his accomplishments leading brands in the global marketplace, Rangaiah is also known for his riveting public address. He's expected to stir discovery and fresh debate at this year's show, as he encourages marketers to explore innovation in blockchain and cognitive advertising. He is joined by a growing roster of leaders on innovation, as the show returns to the heart of the digital community in NYC.
"Today, we have more data and insights than ever before about our customers' needs and desires. Marrying that knowledge with emerging technologies like blockchain and cognitive advertising can meaningfully and profitably transform consumer engagement experiences. It also requires an entirely new mindset for marketers," said Rangaiah. "After all, in the current age of radical innovation, we've got to stay educated, persistent and laser focused. This is our time, but only if we make it so."
A Closer Look at the Session
Disruptive Technologies: Blockchain & Cognition
As we enter the next frontier of marketing, brands need to understand disruptive technologies and their potential to unlock competitive advantage and transform business. Brands that embrace emerging technologies -- and understand how to apply them -- will be at the forefront of the creation of new approaches to marketing, new business models and new products and services. In this session, you'll hear about the vast opportunities blockchain and cognitive advertising represent for brands and the reasons that early adoption could make a big difference not only to customer experiences, but to the bottom line.
Blockchain will revolutionize every industry -- including advertising. Blockchain is a decentralized digital ledger for transactions that provides a sequential list of digital records, written and maintained by consensus and distributed across its participants. This provides a detailed audit trail for all transactions and can potentially solve many of the issues facing programmatic media buying today. Including: transparency, data management, security, verification and more.


Cognitive advertising can take marketing efforts to the next level -- delivering ever more personalized engagements that learn and adapt -- by allowing consumers to interact with digital ads via voice or text and receive relevant information about product in real time.
Speaker: Babs Rangaiah, Executive Partner, Global Marketing, IBM iX
Agenda Preview: Other Sessions on Innovation
The Emotional Truth About Artificial Intelligence
Everyone is talking about bots. Whether it's a panel discussion, keynote or headline, they're all the rage. But are they just the latest version of trendy presentation ware? We've had chat and messaging for decades and social media for years -- automated message robots aren't new. What is new, however, is the availability of high quality Artificial Intelligence that can supercharge their marketing effectiveness in a way that makes them unrecognizable to what we have seen in the past. The technology is here, so where is the huge success? Understanding the technology is only half the equation. Understanding the experience design challenges of building a branded A.I. "agent" consumers will trust and give up choice to is currently the hardest half of the equation. What do we need to think about when designing a consumer facing A.I. for a brand? What does a consumer need to feel to trust a machine? How can we harness this amazing technology, allowing progressive brands to connect genuinely with millions of consumers, simultaneously, in a way like never before?
Speaker:
Michael Nicholas, Co-Founder | Partner - born, AI agency within MDC Media Partners
Innovations in Publishing
What's the future of publisher monetization? How will publishers compete with the high quality, quick loading, user-friendly walled gardens of Facebook and Google? Should they build or buy technology that keeps them ahead? What cool tech (AR, VR, Native) are they using to create new experiences for consumers, and new lines of revenue for their brands? Hear from innovation leaders from today's top publishers.
Speakers include:
Jarrod Dicker, Head of Commercial Product & Technology, The Washington Post
Julia Beizer, Head of Product, HuffPost
Additional speakers to be announced
Innovations in Audio
At a time when brands and advertisers are struggling to connect with audience as more and more people use ad-blockers and online video is having less impact, conversational computing has the potential to open a totally new market opportunity whereby listeners are empowered to engage and respond with the brands and products they are actually interested in -- and not have to hear non-relevant information. There are a handful of technologies being developed that make audio advertisements fully interactive and voice responsive, enabling brands to be present across any voice-first platform in a native and positive way.
However, are we in danger of going into voice the same way we did with everything else? By making audio experiences that work in a fresh, native, and intuitive way, we can bring our brands to consumers in the many apps and services developing in the ecosystem that can drive growth and innovation. This session will cover the issues and opportunities that face this growing sector and will also describe the technology that underpins these services, and the potential for brand engagement and monetization as they are rolled out across Alexa, in-car, mobile and other voice driven devices.
Speakers include:
Alexa Christon, Head of Media Innovation, GE + Co-Founder, Adlandia Podcast
Stas Tushinskiy, CEO & Co-founder, Instreamatic.AI
Additional startups in the space will be joining this discussion
"'Innovation' is as much a buzzword as any we hear in our industry today, so we are especially excited about the standard being set by this year's speakers" said Jan Barthelemy, Global Brand Director for ad:tech and iMedia. "Speakers like Babs, certainly, and the others on our growing roster, remind us that it's not enough to go digital or even get into cross-channel. We need to be exploring the absolute latest our technology and science have to offer. To strive to break new territory on any given platform. We expect new levels of debate stirred by the updates, imagination and calls to action these speakers bring to the Metropolitan Pavilion in November. We look forward to seeing the community there!"
More Information:
About ad:tech
ad:tech is the original industry authority for marketing and media technology, where marketing, technology and media communities assemble to share new ways of thinking, build strong partnerships, and define new strategies to compete in an ever-changing marketplace. Several annual events around the world deliver immersive education through keynote speakers, timely topic-driven panels and hands-on workshops as well as showcase the latest products and solutions to help deepen understanding and create new ideas that will drive innovation. Attendees leave ad:tech inspired by what's new and what's next, armed with the tools and techniques they need to shift and re-imagine their own businesses. For more information, visit www.ad-tech.com. Follow @adtech on Twitter.
About Comexposium:
The COMEXPOSIUM Group, one of the world's leading event organizers, is involved in more than 170 B2C and B2B events across 11 different sectors, including IT, security, digital, high-tech, food, agriculture, fashion, construction, optics and transport. Comexposium hosts more than 3 million visitors and 45,000 exhibitors around the world.
Comexposium operates across 30+ global economic growth zones, such as: Algeria, Argentina, Australia, Belgium, Brazil, Canada, China, France, Germany, India, Indonesia, Italy, Japan, Korea, Monaco, Netherlands, New Zealand, Philippines, Qatar, Russia, Singapore, Spain, Thailand, Turkey, UAE, UK, USA.
Distribution channels:
Amusement, Gaming & Casino
,
Banking, Finance & Investment Industry
,
Book Publishing Industry
,
Consumer Goods
,
Education
,
IT Industry
,
Media, Advertising & PR
,
Music Industry
,
Technology
,
Telecommunications

EIN Presswire does not exercise editorial control over third-party content provided, uploaded, published, or distributed by users of EIN Presswire. We are a distributor, not a publisher, of 3rd party content. Such content may contain the views, opinions, statements, offers, and other material of the respective users, suppliers, participants, or authors.