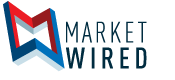 Increased Digital Technology Use Emerges as #1 Trend in Patient Centricity
Emerging Trends in Patient Centricity
Click here for high-resolution version
/EINPresswire.com/ -- RESEARCH TRIANGLE PARK, NC--(Marketwired - July 10, 2017) - The largest percentage of surveyed Top 10, Top 50 and small pharmaceutical companies -- 35% -- anticipate increased technology usage in patient-centric initiatives and in collecting patient data, according to a recent study published by business intelligence provider Cutting Edge Information.
The study, Patient-Centricity 2.0: Communication Strategies to Boost Patient Engagement, found that the healthcare landscape is experiencing a shift in priorities, thanks to increased technology and capabilities and a growing focus on consumer needs.
As wearable devices and trackers -- such as Fitbit products and Apple smartwatches -- become more and more accessible to the general public, life science companies are moving beyond traditional methodologies and brand focus to incorporate patient-centric ideals and goals into their daily operations.
"The number of individuals adopting mobile and digital methodologies for healthcare support increases daily," said Adam Bianchi, senior director of research at Cutting Edge Information. "This increased adoption offers more avenues for life science companies to readily interact with their target audience."
Data from the same study revealed that more than one-quarter (26%) of surveyed firms expect an improved understanding of patient-centricity, including more united definitions within the pharmaceutical industry of patient-centric operations. Another 22% expect an increasing trend for more patient involvement in the life sciences industry.
An additional 13% of surveyed life science teams believe there is a growing importance for patient-focused programs and initiative offerings, and another 13% assume an upward trend regarding patient-centric structures and resources within life science companies, the study found. Just 9% of surveyed top pharmaceutical companies anticipate improved patient insights, and only 4% anticipated improved ROI or success metrics.
Patient-Centricity 2.0: Communication Strategies to Boost Patient Engagement, available at https://www.cuttingedgeinfo.com/research/marketing/patient-centricity/, explores different types of patient-centric programs and various drug companies' experiences to develop best practices around new strategies. The report's aggregate data and individual profiles on patient-centric programs provide insights on a wide range of initiatives. The study is derived from firsthand conversations and surveys from life sciences executives involved in patient-centric organizations. It is designed to help pharmaceutical and medical device companies:
Benchmark the costs to implement patient-centric initiatives, including staffing and time duration to plot successful initiatives and ensure adequate support
Learn effective methods for measuring ROI for patient-centric initiatives -- a consistent challenge for patient-centric programs
Increase awareness of -- and improve strategy and planning for -- patient-centric initiatives
Determine best-fit structures for disseminating patient-centric communication
For more detailed information on Cutting Edge Information's patient-centric benchmarking research, visit https://www.cuttingedgeinfo.com/product-category/marketing/.
Image Available: http://www.marketwire.com/library/MwGo/2017/7/10/11G142433/Images/July_10_2017_-_PH222_-_Increased_Digital_Technolog-e6e71680fb31a369a9a3adfa7a615ed2.jpg