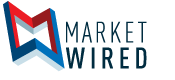 Medieval Times(R) in Buena Park Awarded 2017 TripAdvisor Certificate of Excellence
/EINPresswire.com/ -- BUENA PARK, CA--(Marketwired - July 10, 2017) - Medieval Times Dinner and Tournament in Buena Park recently was named a TripAdvisor® 2017 Certificate of Excellence award recipient. The award is given only to establishments that consistently achieve outstanding reviews. Certificate of Excellence winners include accommodations, eateries, and attractions located all over the world that have continually delivered a superior customer experience. The Medieval Times castle in Buena Park, California, has received the award seven consecutive years.
"This recognition helps travelers identify and book properties that regularly deliver great service," said Vice President of Industry Marketing, Heather Leisman. "TripAdvisor is proud to play this integral role in helping tourists feel more confident in their booking decisions."
To qualify for the Certificate of Excellence, businesses must maintain an overall rating of four or higher, out of a possible five, as reviewed by visitors. Additional criteria include the volume of reviews received within the last 12 months. Winners of TripAdvisor's Certificate of Excellence award represent the top 10 percent of businesses listed on the world's largest travel website.
"Winning a TripAdvisor Certificate of Excellence is a true source of pride for the entire Medieval Times team," said Medieval Times General Manager Pedro Goite. "We thank all of our guests who took the time to complete a review on TripAdvisor. There's no greater seal of approval than being recognized by one's customers."
Medieval Times Dinner & Tournament's California Castle is located at 7662 Beach Blvd. in Buena Park, CA. Medieval Times is North America's No. 1 dinner attraction and Orange County's Celebration Destination.