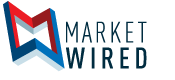 Pure Multi-Family REIT LP Secures US$23.75 Million Mortgage Financing
VANCOUVER, BC--(Marketwired - July 10, 2017) - Pure Multi-Family REIT LP ("Pure Multi-Family") (TSX VENTURE: RUF.U) (TSX VENTURE: RUF.UN) (TSX VENTURE: RUF.DB.U) (OTCQX: PMULF) today announced that it has successfully closed on a US$23.75 million new first mortgage financing on the previously completed acquisition of Pinnacle at Union Hills ("Pinnacle"), a multi-family apartment community located in North Phoenix, Arizona.
Pure Multi-Family had previously fully funded the US$47.5 million acquisition of Pinnacle using proceeds from the equity offering which closed on April 7, 2017.
The new first mortgage financing bears a fixed interest rate of 3.32% per annum for a term of seven years.
Pure Multi-Family's portfolio consists of 19 multi-family properties comprising an aggregate of 6,209 residential units, situated on 328 acres of land.
About Pure Multi-Family REIT LP
Pure Multi-Family is a Canadian based, publicly traded vehicle which offers investors exclusive exposure to attractive, institutional quality U.S. multi-family real estate assets.
Additional information about Pure Multi-Family is available at www.puremultifamily.com or www.sedar.com.
NEITHER TSX VENTURE EXCHANGE NOR ITS REGULATION SERVICES PROVIDER (AS THAT TERM IS DEFINED IN POLICIES OF THE TSX VENTURE EXCHANGE) ACCEPTS RESPONSIBILITY FOR THE ADEQUACY OR ACCURACY OF THIS RELEASE.
/EINPresswire.com/ -- For more information please contact:
Andrew Greig,
Director of Investor Relations

Pure Multi-Family REIT LP
Suite 910, 925 West Georgia Street
Vancouver, BC V6C 3L2
Phone: (604) 681-5959 or (888) 681-5959
E-mail: agreig@puremultifamily.com