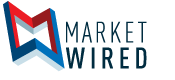 King & Spalding Adds Healthcare Partner to Los Angeles Office
LOS ANGELES, CA--(Marketwired - July 10, 2017) - King & Spalding has recruited healthcare expert Travis Jackson as a partner in its Los Angeles office.
/EINPresswire.com/ -- Jackson represents clients -- including health systems and hospitals -- on transactional issues in the healthcare sector, including commercial, M&A, tax, executive compensation, corporate governance and financial matters. He joins the firm from Polsinelli, where he was a principal.
"Travis's experience in providing sophisticated transactional advice to healthcare clients makes him an important strategic recruit for our practice," said Jay Harris, who co-leads King & Spalding's Life Sciences and Healthcare Area of Focus. "His portfolio of advising hospitals and healthcare providers on identifying and implementing solutions to their transactional, non-profit tax and 340B programs further enhances our offering to clients."
Jackson graduated with a B.A., summa cum laude, from Northwestern Oklahoma State University and a J.D., summa cum laude, from the University of Notre Dame. He also serves as the vice chair for Tax and Finance of the American Health Lawyers Association.
Jackson is the third lateral partner this year to join the firm's Los Angeles office. In April, the office added business and IP litigation partners Joseph Akrotirianakis and Aaron Craig, previously partners at Atkinson, Andelson, Loya, Ruud & Romo. Also in California, in 2015, Stephen Goff, Marcia Augsburger, John Barnes and Leslie Murphy, four highly regarded lawyers in California focused on litigation and transactions in the healthcare industry, joined the firm from DLA Piper.
"Los Angeles is a critical component of King & Spalding's growth, both for California and nationwide," said Peter A. Strotz, lead partner of the Los Angeles office. "Our clients increasingly require effective and innovative legal solutions in areas such as healthcare and IP. The recruitment of leading lawyers in Los Angeles, such as Travis and others, enables us to provide our clients with the high levels of expertise they need."
About King & Spalding
Celebrating more than 130 years of service, King & Spalding is an international law firm that represents a broad array of clients, including half of the Fortune Global 100, with 1,000 lawyers in 19 offices in the United States, Europe, the Middle East and Asia. The firm has handled matters in over 160 countries on six continents and is consistently recognized for the results it obtains, uncompromising commitment to quality, and dedication to understanding the business and culture of its clients. More information is available at www.kslaw.com.