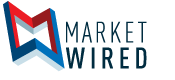 Dean Street Advisors Announces New Prestigious Austin Office
/EINPresswire.com/ -- AUSTIN, TX--(Marketwired - Jul 10, 2017) - Dean Street Advisors, LLC is pleased to announce their new Austin location of their financial and management advisory services firm. Located at 5th and Congress Ave., Dean Street Advisors provides more than just financial advising to C level executives, but also offers a unique mix of management consulting typically only available to high profile companies.
"The Austin market is exploding," says Director, Thomas Peralta, Jr. "We are excited to bring our partners and clients something truly unique. There is a distinct lack of financial market infrastructure in Austin and we're excited to fill that void."
Dean Street Advisors combines a unique mix of management consultancy as well as financial consultancy. While many consultants and advisors can offer only one side of finance, Dean Street Advisors bridges the gap by offering not only financial and transactional advisory, but management consultancy as well. Not only has the management team all worked in large high-profile firms, they have all experienced the pressures of running their own businesses. Together, the management team brings over 100 years of management and financial experience.
Many premier finance companies may choose to open and launch in other large markets, such as the Dallas-Fort Worth area. "We want to help Austin succeed by leveraging off of our large market expertise, and providing top tier services that local businesses want and need. We believe in Austin's future. Austin allows us to be accessible to our clients, keeping the local charm," remarks Peralta.
Austin's Explosive Growth
According to Marketwatch, Austin's suburb, Georgetown, tops the list of fastest-growing cities in the country -- up 7.8% from a year prior. These numbers are predicted to grow as Austin adds additional satellite offices for major corporations such as Condé Nast, 3M, Google and United Devices.
"The Austin metro -- which includes Travis, Hays, Williamson, Bastrop and Caldwell counties -- expanded by 2.9 percent, according to the Census. While that's the ninth-fastest rate of growth among U.S. metro areas, Austin is the fastest-growing metro of its size," says the Austin Business Journal.
Dean Street Advisors' location on Congress Avenue is now open. Their executive management team includes Christopher Garcia, Thomas Peralta, Jr., Brian Steeg, and Joseph Woods.
For more information, please visit: http://www.deanstreet-advisors.com
Image Available: http://www2.marketwire.com/mw/frame_mw?attachid=3154589

Dean Street Advisors, LLC
506 Congress Ave. #102
Austin, TX 78701
512-672-6623
Email Contact