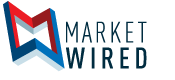 Sensiba San Filippo Partners with Intacct
SSF partners with ERP software to expand cloud-based services
/EINPresswire.com/ -- PLEASANTON, CA--(Marketwired - Jul 10, 2017) - Sensiba San Filippo LLP (SSF), a leading Northern California accounting and business consulting firm, is pleased to announce a partnership with Intacct, the customer satisfaction leader in cloud ERP software. The partnership will expand SSF's consulting services and provide new and existing clients with increased access to automated accounting and financial solutions.
Intacct's cloud-based platform provides businesses and nonprofits with an automated solution to manual, labor-intensive accounting and financial processes. Intacct aims to provide increased transparency and efficiency with a modern, cloud-based financial management system. As a partner and value added reseller of Intacct, SSF will sell, implement, support and develop enhancements for Intacct's financial applications.
"We are very pleased to be partnering with Intacct," said Frank Balestreri, Partner-in-Charge of Consulting Services at Sensiba San Filippo. "Our team serves a large number of rapidly growing companies, and we have seen a sharp increase in the desire for more automated, efficient cloud-based financial applications. We have found that Intacct's easy-to-use platform is the ideal solution for mid-market businesses wanting more control and more flexibility from their software. We look forward to helping our clients grow and benefit from all that Intacct has to offer."
"Intacct aims to attract top firms to the Intacct Business Partner Program, and we believe that our offerings are perfectly suited to fit the needs of Sensiba San Filippo's current and future clients," said Taylor MacDonald, Intacct's SVP of Channel Sales. "The Sensiba San Filippo team has extensive knowledge in ERP and financial software, and we look forward to working together to serve the needs of our mutual clients."
About Sensiba San Filippo
With 40 years of experience, Sensiba San Filippo LLP (SSF) ranks among the region's top 10 public accounting firms. Offering comprehensive assurance, tax and consulting services, the Firm has global expertise with a regional focus. As a member of Morison KSI, SSF is a part of an international association of affiliated accounting firms that supports their clients' global business needs in over 88 countries. Headquartered in Pleasanton, the Firm has offices in San Mateo, San Jose, Morgan Hill, San Francisco and Fresno. For more information, visit www.ssfllp.com.
About Intacct
Intacct is the customer satisfaction leader in cloud ERP software. Bringing cloud computing to finance and accounting, Intacct's innovative and award-winning applications are the preferred financial applications for AICPA business solutions. In use by more than 11,000 organizations from startups to public companies, Intacct is designed to improve company performance and make finance more productive. Hundreds of leading CPA firms and Value Added Resellers also offer Intacct to their clients. Intacct is headquartered in San Jose, California. For more information, please visit www.intacct.com.