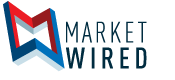 Seventh Generation Marks Three Millionth Diaper Donation to GOOD+ Foundation Benefiting Babies in Need Across the U.S.
Jessica Seinfeld at the GOOD+ Foundation headquarters in NYC celebrating the 3 millionth diaper donation from Seventh Generation to her nonprofit.
Click here for high-resolution version
/EINPresswire.com/ -- BURLINGTON, VT--(Marketwired - Jul 10, 2017) - Seventh Generation, a leading household, baby and personal care company and pioneer in the environmentally conscious products space, is partnering for the third consecutive year with the GOOD+ Foundation to break the cycle of family poverty through the power of donated goods and services. This year, Seventh Generation reached the milestone of more than three million diapers donated to GOOD+ Foundation to benefit families in need.
GOOD+ Foundation donations, such as diapers, strollers and cribs, act as incentives for families to enroll in antipoverty programs and meet goals that benefit the whole family. Diapering is such a critical part of a child's early development and can be a source of stress for families living in poverty. The demand for diapers is great, with one in three American families experiencing diaper need(1). With no federal child safety net programs allocating dollars specifically for the purchase of diapers, impoverished families continue to struggle to keep their children safe and protected.
"We believe all families deserve access to safe and healthy products for their babies, and we're honored to partner with an organization that shares our same philosophy and is helping make a difference in the lives of families across the country," said Joey Bergstein, Chief Operating Officer of Seventh Generation. "We're proud to celebrate our three millionth diaper donation to the GOOD+ Foundation as part of our ongoing mission to nurture the health of the next seven generations."
Free from fragrance and chlorine processing, Seventh Generation hypoallergenic diapers are made for sensitive skin with no added fragrances or lotions. An ultra-absorbent core is designed to keep baby's skin protected and dry.
"Diapers are a constant need for parents of young children, and are very often a source of financial stress for the communities we serve. Last year we worked with a dedicated single father who had his child removed from his custody for making his own diapers because he couldn't afford to purchase them," said Jessica Seinfeld, Founder and President GOOD+ Foundation. "The commitment from Seventh Generation to provide over 3 million diapers to the families we serve has made a tremendous impact on the lives of many parents. Thanks to their support, families don't have to choose between buying food and paying rent or buying diapers." 
GOOD+ Foundation works through a network of over 150 antipoverty programs across the country to provide diapers and other essentials to families in need. A thank you video highlighting several organizations that benefitted from the Seventh Generation donations can be viewed here.
About Seventh Generation
For over 20 years, it's been Seventh Generation's mission to help you protect your world with our environmentally conscious and effective household products. Our products are solutions for the air, surfaces, fabrics, pets and people within your home -- and for the community and environment outside of it. Seventh Generation offers a full line of laundry, dish and household cleaners, baby products including Free & Clear diapers, training pants and baby wipes, plus recycled paper products and recycled plastic trash bags, and feminine care products including Organic certified tampons. The company derives its name from the Great Law of the Iroquois Confederacy that states, "In our every deliberation, we must consider the impact of our decisions on the next seven generations." For information on Seventh Generation cleaning, paper, baby and feminine personal care products, to find store locations, and explore the company's website visit www.seventhgeneration.com. To read more about Seventh Generation's corporate responsibility, visit the Corporate Consciousness Report at: www.7genreport.com.
About GOOD+ Foundation
Founded by Jessica Seinfeld, GOOD+ Foundation is a nonprofit organization that partners with a national network of leading programs to break the cycle of family poverty through the power of essential children's products and transformational family services. GOOD+ Foundation partners with programs that have demonstrated a capacity to address family poverty in three focus areas: Supporting New Mothers, Investing in Early Childhood and Engaging Fathers. Through the generous support of donors and over 50,000 volunteers, GOOD+ Foundation has donated over $35 million in essential children's product through its partner network across the United States. The organization has been rated 4-Stars by Charity Navigator and received national accreditation from the Better Business Bureau Wise Giving Alliance for its efficient fundraising and operations. For more information visit www.goodplusfoundation.org, or Like us on Facebook at GOOD+ Foundation and follow us on Twitter and Instagram @GoodPlusFdn. 
(1) National Diaper Bank Network http://nationaldiaperbanknetwork.org/what-is-diaper-need/
Image Available: http://www2.marketwire.com/mw/frame_mw?attachid=3154550