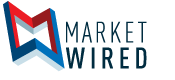 Trident Brands Joins Council for Responsible Nutrition
/EINPresswire.com/ -- BROOKFIELD, WI--(Marketwired - Jul 10, 2017) - Trident Brands, Inc. (OTCQB: TDNT), a consumer products company structured to rapidly commercialize branded products, private label and proprietary science platforms in active nutrition, supplements and functional foods, today announced that it has been accepted into the Council for Responsible Nutrition (CRN). Membership in this industry group provides Trident Brands access to the trade association's resources and consumer and nutrition information, its regulatory agenda, and industry events and networks. Trident Brands, through membership in the Association, also has agreed to adopt its voluntary guidelines and code of ethics.
Trident Brands business lines -- Everlast Nutrition, Brain Armor®, and private label sports nutrition products through Trident Sports Nutrition -- place it in frequent interaction with consumers, trade, and media stakeholders. In this consumer segment, expertise and trusted reputation are important to success. Trident's admission to CRN means it joins the ranks of companies committed to responsible marketing of nutrition products.
"As we scale up our business, we aim to grow our reputation as a responsible marketer while also having a voice in shaping the regulatory affairs and marketing practices of our industry," states Mark Holcombe, President of Trident Brands. "Joining The Council for Responsible Nutrition is an important signal to stakeholders in our business and to our consumers that we are committed to meeting the highest standards of quality, safety, and responsible marketing and to contributing to the overall positive reputation of our industry."
About The Council for Responsible Nutrition
The Council for Responsible Nutrition (CRN), founded in 1973 and based in Washington, D.C., is the leading trade association representing dietary supplement and functional food manufacturers and ingredient suppliers. CRN companies produce a large portion of the dietary supplements marketed in the United States and globally. Our member companies manufacture popular national brands as well as the store brands marketed by major supermarkets, drug stores and discount chains. These products also include those marketed through natural food stores and mainstream direct selling companies. CRN represents more than 150 companies that manufacture dietary ingredients and/or dietary supplements, or supply services to those suppliers and manufacturers. Our member companies are expected to comply with a host of federal and state regulations governing dietary supplements in the areas of manufacturing, marketing, quality control and safety. Our supplier and manufacturer member companies also agree to adhere to additional voluntary guidelines as well as to CRN's Code of Ethics.
About Trident Brands, Inc.
Trident Brands, Inc. is an emerging growth company focused on identifying and building growth brands in the dynamic consumer segment of nutrition products. The company's management team has expertise in developing and commercializing consumer products in global companies and specialty markets. Trident is currently targeting growth opportunities in three lines of business. Its Everlast Nutrition division offers a range of health and fitness oriented nutrition products under this licensed trademark. Its Brain Armor Inc. division markets and sells a portfolio of DHA supplements targeted at the fast-growing brain health segment. Trident's Sports Nutrition Products division offers shelf ready product solutions in the sports nutrition segment to leading retailers for private label and captive label programs.
Forward-Looking Statements
This press release contains "forward-looking statements" within the meaning of the "safe-harbor" provisions of the Private Securities Litigation Reform Act of 1995 that are not historical facts. These statements can be identified by the use of forward-looking terminology such as "believe," "expect," "may," "will," "should," "project," "plan," "seek," "intend," or "anticipate" or the negative thereof or comparable terminology, and include discussions of strategy, and statements about industry trends and the Company's future performance, operations, and products. Such statements involve known and unknown risks, uncertainties and other factors that could cause the Company's actual results to differ materially from the results expressed or implied by such statements. Such risks and uncertainties include, without limitation, market acceptance of the Company's forthcoming line of nutritional products; the Company's compliance with applicable Food and Drug Administration regulations; the Company's reliance on third-party contractors to mix and produce its products; the Company's ability to develop an effective marketing strategy; the Company's ability to control advertising and marketing costs; the Company's ability to develop and increase awareness of its forthcoming brands; the success of the Company's marketing focus to retail buyers; the Company's exposure to product liability claims and intellectual property claims from third parties; and the Company's reliance on the expected growth in demand for its products. For a discussion of these and other risks and uncertainties see "Risk Factors" and "Management's Discussion and Analysis of Financial Condition and Results of Operations" in the Company's public filings with the SEC. Although the Company believes that the expectations reflected in such forward-looking statements are reasonable, there can be no assurance that such expectations will prove to be correct. The Company has no obligation to update the forward-looking information contained in this press release.
Website:
www.TridentBrands.com