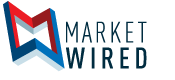 iTeknik Holding Corporation's Big Rhino Agency Begins Major Thrust Into The Health Care Markets with the Engagement by Catalyst Pain Solutions(R)
/EINPresswire.com/ -- WEST PALM BEACH, FL--(Marketwired - Jul 10, 2017) - iTeknik Holding Corporation (OTC PINK: ITKH) announced today that its Big Rhino subsidiary is gearing up its agency to make a major expansion into the Health Care and Wellness markets. Big Rhino also announced that it has secured its first client in that space: Catalyst Pain Solutions®. 
Catalyst Pain Solutions®, which operates four separate pain care management clinics in metropolitan Arizona, counts 1996 Olympic Decathlon Gold Medalist Dan O'Brien and former ASU and Dallas Cowboys Quarterback Danny White as patient and endorsement partners. Both O'Brien and White are featured in new marketing campaigns produced by Big Rhino.
The engagement specifies that Big Rhino will provide its full spectrum of services to Catalyst Pain Solutions® including creative services, video production, media planning, placement purchase and management, digital SEO and social media management. Big Rhino provides these services across a variety of media including television, radio and digital.
Cindy Gollihar, CEO of Catalyst Pain Solutions® said, "We have tried other agencies over the years and have been disappointed. We are so happy we finally found the right agency! Big Rhino is able to meet all our advertising needs under one roof. This is an amazing team that goes above and beyond and truly takes an interest in our success. It is refreshing to find an agency that takes as much pride in their work as we do in ours." 
Kyle Eng, President of Big Rhino said "We were chosen by Catalyst Pain Solutions® for our expertise in getting retail customers to reach out to our clients. This ability has been a strength of our advertising practice and the mainstay of our business. Successful customer acquisition is the key to growing a healthy business and we have demonstrated that ability in the toughest most competitive market there is, the Automotive Dealership Industry." 
Fred Wicks, iTeknik's Chairman stated, "Our goal is to rapidly expand into this several new market spaces. Kyle Eng is adding staff to handle new business while at the same time, maintaining and growing his core automotive business. This new medical account demonstrates the strength of our core team and our ability to continue to drive revenue growth across a wide spectrum of industries for the benefit of our shareholders."
Mr. Wicks added, "Big Rhino is talking to several other prospects in the Healthcare and Wellness industry across the nation. We are optimistic that we will be announcing other new client relationships in the medical industry soon."
About Catalyst Pain Solutions®
Catalyst Pain Solutions® is the tradename of PAIN CENTERS IP, LLC of Arizona who has been in business serving Arizona patients for over 10 years. We have clinics located in the West Valley (Peoria), East Valley (Queen Creek), Phoenix and Tucson. The only practice in Arizona that offers FDA approved regenerative procedures including the most advanced non-surgical stem cell and blood platelet treatments. We also offer non-invasive pain management procedures to treat most pain issues. Some of the most common conditions that we treat are knee pain, shoulder pain, hip pain, headaches, fibromyalgia, neck and back pain that may or may not be associated with herniated disks. Please visit our website at www.catalystpainsolutions.com for more information on how we might serve you.
iTeknik Holding Corporation (OTC PINK: ITKH) trades on the OTC Pink tier of the OTC Market For quotes and market information on the company, visit http://www.otcmarkets.com/stock/ITKH/company-info.
About iTeknik Holding Corporation
iTeknik Holding Corporation's strategy (OTC PINK: ITKH) is to acquire fundamentally sound companies that are market accepted, scalable and demonstrate a quantifiable value proposition. Our focus is in companies that have strong market presence, brand awareness and talented and dedicated management teams with the potential to achieve exceptional performance over time in the Marketing, Advertising and Digital Media space. iTeknik lends its operational support, management approach and financial resources to these companies to achieve improvements in both revenue and earnings growth and positioning in the marketplace. iTeknik Holdings currently operates one wholly owned subsidiary; Big Rhino Corp. For more information about the Company visit our website at: www.iteknik.com
About Big Rhino Corporation
Big Rhino is a wholly owned subsidiary of iTeknik Holding Corporation. Big Rhino is a full service advertising and digital media agency that focuses on fast, precise and creative marketing solutions. We maintain a nimble in-house creative team with a unique talent for delivering the highest quality creative that produces positive RESULTS. Our client base includes automotive dealerships, internet retailers, medical providers, and state and local government agencies. When combined with our digital, interactive and media teams which are completely integrated our clients benefit from a strategic and responsive advertising machine at their disposal. For more information check us out at www.bigrhino.agency.
Safe Harbor: This document contains certain forward-looking statements within the meaning of Section 27A of the Securities Act of 1933, as amended and Section 21E of the Securities Exchange Act of 1934, as amended, which are intended to be covered by the safe harbors created thereby. Investors are cautioned that all forward-looking statements involve risks and uncertainty, including without limitation, the ability of the Company to successfully implement its turnaround strategy, changes in costs of raw materials, labor, and employee benefits, as well as general market conditions, competition and pricing. Although the Company believes that the assumptions underlying the forward-looking statements contained herein are reasonable, any of the assumptions could be inaccurate, and therefore, there can be no assurance that the forward-looking statements included in this letter will prove to be accurate. In light of the significant uncertainties inherent in the forward-looking statements included herein, the inclusion of such information should not be regarded as representation by the Company or any other person that the objectives and plans of the Company will be achieved. In assessing forward-looking statements included herein, readers are urged to carefully read those statements. When used in the Annual Report on Form 10-K, the words "estimate," "anticipate," "expect," "believe," and similar expressions are intended to be forward-looking statements.
Contact:
Investor Relations
iTeknik Holding Corporation
Ten Associates, LLC
Tom Nelson
480-326-8577