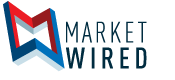 First Harvest Aims to Become a Leader in Cannabis Media and Mobile Gaming -- CFN Media
/EINPresswire.com/ -- SEATTLE, WA--(Marketwired - Jul 10, 2017) - CFN Media Group ("CannabisFN"), the leading creative agency and digital media network dedicated to legal cannabis, announces the publication of an article taking a closer look at fully-reporting First Harvest Corp.'s (OTC PINK: HVST) mobile gaming app, Hemp Inc, and why it's more than just a cannabis-focused game -- it's a compelling advertising platform that fills a gaping hole in the cannabis industry for targeted advertising.
The cannabis industry is expected to be worth upwards of $50 billion by 2026, according to Cowen & Co., driven by the ongoing legalization of medical and recreational marijuana. While there are many different ways for investors to capitalize on the market, the media and advertising space may be the most compelling given the lack of entrenched competitors and the significant pent-up demand to reach targeted consumers.
Build a Cannabis Empire
First Harvest's Hemp Inc is a top-rated, as well as top-trending, game in both the App Store and Google Play that lets users build their very own cannabis empire. By choosing the correct strains, using top notch talent, and buying the latest equipment, users can compete against others in a social game that has rapidly gained traction among the cannabis consumer community. The company continues to add new features to the game to make it even more compelling over time. The game has achieved rankings as high as #1 in both on-line stores.
The company plans to monetize the 'freemium' game through in-app purchases that range in price from $0.99 to $9.99 depending on the item. In addition, the company plans to introduce branding and ad-placement within the game as well as celebrity affiliate agreements for revenue sharing via in-app purchases. This mirrors the strategy used by many other successful game developers, such as Activision Blizzard and Tencent Holdings.
Cannabis Social Network
First Harvest's CannaVoices is a member-based social media platform for subscribers to participate in an open forum with other pro-cannabis supporters. The platform consists of a digital magazine -- CannaVoices Lifestyle Magazine -- that showcases leading researchers, patients, enthusiasts, startups, and more, as well as a social media platform where users can interact with each other and discuss issues that matter to them.
The company plans to monetize CannaVoices through a traditional advertising model with a tie-in to its mobile gaming app. Social media has proven to be an extremely cost-effective way to reach customers since referrals from a friend and face-to-face recommendations carry the highest weight. As a result, the company may be able to charge premium prices for advertisements on the site, particularly given the lack of ad supply for the cannabis industry to leverage.
Advertising Platform
The cannabis industry struggles when it comes to advertising given the negative stigma attached to the drug. Many popular social media platforms, like Facebook, LinkedIn, Twitter, YouTube, and Google+, don't provide the ability to tap into a segmented cannabis audience due to restrictive protocols within their terms of service. And it's unlikely that these trends will change until cannabis is legalized on a federal level - and even then it may not be permitted.
First Harvest aims to transform its Hemp Inc. game and CannaVoices network into a valuable platform for advertisers to reach engaged audiences of cannabis consumers and enthusiasts. The platform provides a brand-safe environment to reach a large, self-identified, socially-active, web-savvy, niche audience with targeted advertisements that are uniquely matched to the user's social engagement habits to maximize return on investment.
For more information, visit the company's website and follow CannabisFN's coverage.
Please follow the link to read the full article: http://www.cannabisfn.com/first-harvest-aims-become-leader-cannabis-media-mobile-gaming/
Learn how to become a CFN Media featured company, brand or entrepreneur: http://www.cannabisfn.com/become-featured-company/
Download the CFN Media iOS mobile app to access the world of cannabis from your smart phone: https://itunes.apple.com/us/app/cannabisfn/id988009247?ls=1&mt=8
Or visit our homepage and enter your mobile number under the Apple App Store logo to receive a download link text on your iPhone: http://www.cannabisfn.com
About CFN Media
CFN Media (CannabisFN) is the leading creative agency and media network dedicated to legal cannabis. We help marijuana businesses attract investors, customers (B2B, B2C), capital, and media visibility. Private and public marijuana companies and brands in the US and Canada rely on CFN Media to grow and succeed.
Disclaimer:
Except for the historical information presented herein, matters discussed in this release contain forward-looking statements that are subject to certain risks and uncertainties that could cause actual results to differ materially from any future results, performance or achievements expressed or implied by such statements. Emerging Growth LLC, which owns CFN Media and CannabisFN.com, is not registered with any financial or securities regulatory authority, and does not provide nor claims to provide investment advice or recommendations to readers of this release. Emerging Growth LLC may from time to time have a position in the securities mentioned herein and may increase or decrease such positions without notice. For making specific investment decisions, readers should seek their own advice. Emerging Growth LLC may be compensated for its services in the form of cash-based compensation or equity securities in the companies it writes about, or a combination of the two. For full disclosure please visit: http://www.cannabisfn.com/legal-disclaimer/.

EIN Presswire does not exercise editorial control over third-party content provided, uploaded, published, or distributed by users of EIN Presswire. We are a distributor, not a publisher, of 3rd party content. Such content may contain the views, opinions, statements, offers, and other material of the respective users, suppliers, participants, or authors.