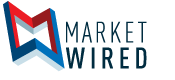 AVEW HOLDINGS gives Status on OTC Markets Caveat Emptor Label
/EINPresswire.com/ -- AUSTIN, TX--(Marketwired - Jul 10, 2017) - AVEW HOLDINGS, Inc., (OTC PINK: AVEW) today announced that the company's status of its Caveat Emptor label (skull and Crossbones) is being addressed and will be removed soon.
On June 29, 2017, OTC Markets labeled AVEW with a Caveat Emptor. AVEW understands that this is a safety measure for OTC to enact with intentions to protect the public.
AVEW has been in constant contact with OTC markets and is responding in a timely manner to provide requested documentation to address this issue. On June 29th, AVEW's SEC attorney filed a response and provided all disclosures required by OTC.
AVEW is always cognizant of the company's position and shareholder's interest.
In the next two weeks AVEW will be submitting 2nd quarter financials as well as OTC Disclosure Guidelines.
Commenting on this issue, CEO, Jose Chavez, stated, "AVEW and its management want to thank the dedicated investment community that has supported the company all these years. We are confident that this issue will be resolved sooner than later."
About AVEW HOLDINGS, Inc.
AVEW Holdings is in the business of retail/wholesale of precious metals and the processing/recovery of Precious Metal from raw ore bodies.
AVEW Holdings
Shareholder Relations
512-243-8498

EIN Presswire does not exercise editorial control over third-party content provided, uploaded, published, or distributed by users of EIN Presswire. We are a distributor, not a publisher, of 3rd party content. Such content may contain the views, opinions, statements, offers, and other material of the respective users, suppliers, participants, or authors.