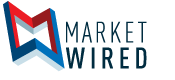 Quant Index Inc.: HIREMATCH.IO, The First Decentralized Blockchain-based Job Employment Marketplace, To Launch Crowdsale This Month
/EINPresswire.com/ -- SUNNYVALE, CA--(Marketwired - Jul 9, 2017) - It has been proven time and time again that decentralized markets make better decisions than centralized ones. Pantoja created HireMatch.io to be a truly decentralized, blockchain-based job marketplace. The highly anticipated crowdsale of HIRE Tokens will began on July 20, 2017.
HireMatch aims to disrupt the rapidly growing 20 billion dollar industry with its truly decentralized blockchain employment marketplace. As a marketplace that doesn't rely on traditional recruiters, also known as headhunters, HireMatch employs user agents in their P2P decentralized job market.
"By employing these user agents in this way, we will be creating a job market that uses our token as an incentive to user agents for submitting and verifying applications," said Armando Pantoja, Chief Architect, CoFounder of HireMatch. "It's a revolutionary solution to a time-old problem around the world."
Created as a way to circumnavigate headhunters and the chaos that ensues with traditional employment recruitment tactics today, HireMatch is based on a person-to-person premise, using blockchain technology to cut out the third parties. As a result, candidates and employers are able to strike up a direct communication channel for making more efficient, convenient, and effective relationships at the end of the day.
To do this, HireMatch rests on blockchains, a distributed database that is used to maintain a continuously growing list of records, also known as blocks. Each one of these blocks contains a timestamp that links it to the previous block. Consequently, a blockchain is formed and managed by peer-to-peer networks collectively adhering to the protocol for validating new blocks in the chain.
"By using blockchain technology, both parties involved will know that no data or information has been tampered with. It's a verified way to assure everyone involved of the transactional validity," said Pantoja, "Spread the word on our upcoming platform launch, and click over today to subscribe for token announcements." For more information, visit: http://hirematch.io.
To view a video about HireMatch.io visit, https://vimeo.com/224769740
About HireMatch.io
HireMatch.io is a developer of technology solutions including blockchain software development. With employees and advisors based around the world, the company focuses on professional-grade technology solutions, including the development of the HireMatch.io platform. HireMatch.io is creating the first decentralized blockchain-based employment marketplace. For more information, visit HireMatch.io
Disclaimer
All statements in this press release, other than statements of historical facts, including any statements regarding block.one's business strategy, plans, prospects, developments and objectives are forward looking statements. These statements are only predictions and reflect HireMatch's current beliefs and expectations with respect to future events and are based on assumptions and are subject to risk, uncertainties and change at any time. We operate in a rapidly changing environment. New risks emerge from time to time. Given these risks and uncertainties, you are cautioned not to rely on these forward-looking statements. Actual results, performance or events may differ materially from those contained in the forward-looking statements. Some of the factors that could cause actual results, performance or events to differ materially from the forward-looking statements contained herein include, without limitation: market volatility; continued availability of capital, financing and personnel; product acceptance; the commercial success of any new products or technologies; competition; government regulation and laws; and general economic, market or business conditions. Any forward-looking statement made by HireMatch speaks only as of the date on which it is made and HireMatch is under no obligation to, and expressly disclaims any obligation to, update or alter its forward-looking statements, whether as a result of new information, subsequent events or otherwise.
Press and Media Inquiries
Chad Kettering
Director of Marketing
Quant Index Inc.
P: +1-813-731-3277
E: info@hirematch.io

EIN Presswire does not exercise editorial control over third-party content provided, uploaded, published, or distributed by users of EIN Presswire. We are a distributor, not a publisher, of 3rd party content. Such content may contain the views, opinions, statements, offers, and other material of the respective users, suppliers, participants, or authors.