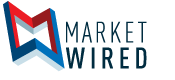 Partnerships Drive Canada's Booming Cannabis Industry -- CFN Media
/EINPresswire.com/ -- SEATTLE, WA--(Marketwired - Jul 6, 2017) - CFN Media Group ("CannabisFN"), the leading creative agency and digital media network dedicated to legal cannabis, announces publication of an exclusive interview and article discussing how partnerships are driving Canada's cannabis industry towards greater efficiency as licensed producers work to meeting increasing demand. Companies discussed include WeedMD Inc. (TSX VENTURE: WMD), Emerald Health Therapeutics Inc. (TSX VENTURE: EMH) (OTCQX: TBQBF), Cannabis Wheaton Income Corp. (TSX VENTURE: CBW), and ABcann Global Corp. (TSX VENTURE: ABCN).
Tremendous Growth Opportunity
Canada's cannabis industry is projected to surpass C$22.6 billion in size over the coming years, according to Deloitte, driven by the legalization of recreational marijuana next year. The retail market is projected to be worth up to C$8.7 billion per year, while growing, testing, lighting, security, and ancillary products could increase that number to up to C$22.6 billion. Taxes, licensing fees, and tourism could further boost that figure as well.
Health Canada has approved 50 licensed producers to meet the growing demand for medical and recreational cannabis. The process for obtaining a license under the Access to Cannabis for Medical Purposes Regulations (ACMPR) is notoriously difficult and time-consuming with many companies undergoing a multi-year process with no guaranteed outcome, which has limited the number of applicants.
Despite the growing number of approvals, PI Financial analysts believe that the industry will face a shortfall over the coming years. The analyst believes that licensed producers will need to cultivate a total of 610,000 kilograms of cannabis to meet domestic and export demand by 2019, but existing capacity could result in a 200,000 kilogram shortfall. The rigorous process of becoming a licensed producer also continues to constrict supply.
Partnerships Maximize Efficiency
Many licensed producers have turned to partnerships to maximize efficiency by sharing excess inventory and cost-effectively expanding production capacity. Often times, these efforts are a win-win for both parties since they enable licensed producers to keep inventories low and efficiently meet patient demand as it rises. Patients also benefit with lower prices and increased availability regardless of the licensed producer they're working with.
Aurora Partners with WeedMD
Aurora Cannabis Inc. recently announced a strategic partnership with WeedMD Inc. Under the terms of the deal, WeedMD will provide wholesale dried medical cannabis to Aurora in exchange for best-in-class patient education services for its CanvasRx program. WeedMD has already made an initial sale to Aurora out of inventoried product as Aurora begins to share its educational expertise.
"This is a win-win relationship benefiting both companies," said Aurora Cannabis Inc. CEO Terry Booth in a press release announcing the partnership. "We are always looking to expand our product offering, both in terms of quantity for sale and new strains, but we will only do so if we are highly confident that the new products meet the industry-leading Aurora standard ... We look forward to building a deeper relationship as both companies continue to expand."
WeedMD is focused on the long term care and senior living market. The combination of CEO Bruce Dawson-Scully's deep experience in that industry with Aurora's top notch patient counseling service should accelerate the company's penetration of the potentially lucrative market.
Emerald Health Partners with Village Farms
Emerald Health Therapeutics Inc. recently announced a joint venture with Village Farms International Inc. Under the terms of the deal, Village Farms will contribute a 25-acre greenhouse facility located on a 50-acre property that Emerald will convert into an ACMPR-compliant facility. Both parties will have a 50% ownership stake in the joint venture that could become a large producer.
"Partnering with Village Farms, one of North America's largest and most technologically-driven greenhouse growers, on this tremendous opportunity, is a very exciting development for Emerald," said Emerald Health Executive Chairman Avtar Dhillon in the press release announcing the deal. "Village Farms is a global leader in greenhouse growing and, importantly, an expert in the complex matter of safety for agricultural consumables."
Village Farms gains entry to the burgeoning cannabis industry, relying on Emerald Health's experience with cannabis cultivation, genetics, and regulations. Emerald Health gains affordable access to greatly increased production space with a partner recognized as a leader in low cost and efficient greenhouse growing.
Cannabis Wheaton Connects the Industry
Cannabis Wheaton Income Corp. recently announced a deal with ABcann Global Corp. Under the terms of the deal, Cannabis Wheaton will invest $30 million initially into ABcann as an equity investment. Following completion of that investment, Cannabis Wheaton will further finance a 50,000 square foot expansion in exchange for 50% of the net proceeds of future wholesale or retail sales from the new production area, along with an equity interest in the entire company.
ABcann is the sixth licensed producer in Cannabis Wheaton's portfolio, but it's their first publicly-traded producer with a sales license. This represents a key turning point for Cannabis Wheaton after just recently becoming a publicly-traded company itself. The deal is highly attractive and could provide internal rates of return in excess of 50% without any consideration for equity, as well as serve as a model for future agreements with public companies.
From ABcann's side the deal enables corporate development under favorable financing terms, with the initial $15 million priced at C$2.25/share and the following $15 million priced at $2.25/share minimum, possibly higher. The stock has been trading in the $1/share range. More details can be found in the announcement. This financing adds $30 million to the $30 million cash the company already has on hand, putting ABcann on firm financial footing as it expands production and plans for further growth in preparation for the coming adult use legalization.
Please follow the link to read the full article and see the interview: http://www.cannabisfn.com/partnerships-drive-canadas-booming-cannabis-industry/
Learn how to become a CFN Media client company, brand or entrepreneur: http://www.cannabisfn.com/become-featured-company/
Download the CFN Media iOS mobile app to access the world of cannabis from the palm of your hand: https://itunes.apple.com/us/app/cannabisfn/id988009247?ls=1&mt=8
Or visit our homepage and enter your mobile number under the Apple App Store logo to receive a download link text on your iPhone: http://www.cannabisfn.com
About CFN Media
CFN Media (CannabisFN), the leading creative agency and media network dedicated to legal cannabis, helps marijuana businesses attract investors, customers (B2B, B2C), capital, and media visibility. Private and public marijuana companies and brands in the US and Canada rely on CFN Media to grow and succeed.
CFN launched in June of 2013 to initially serve the growing universe of publicly traded marijuana companies across North America. Today, CFN Media is also the digital media choice for the emerging brands in the space.
Disclaimer:
Except for the historical information presented herein, matters discussed in this release contain forward-looking statements that are subject to certain risks and uncertainties that could cause actual results to differ materially from any future results, performance or achievements expressed or implied by such statements. Emerging Growth LLC, which owns CFN Media and CannabisFN.com, is not registered with any financial or securities regulatory authority, and does not provide nor claims to provide investment advice or recommendations to readers of this release. Emerging Growth LLC may from time to time have a position in the securities mentioned herein and may increase or decrease such positions without notice. For making specific investment decisions, readers should seek their own advice. Emerging Growth LLC may be compensated for its services in the form of cash-based compensation or equity securities in the companies it writes about, or a combination of the two. For full disclosure please visit: http://www.cannabisfn.com/legal-disclaimer/.