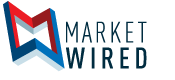 Bee Vectoring Technologies to be Featured on CBC TV and Radio Networks
/EINPresswire.com/ -- MISSISSAUGA, ONTARIO--(Marketwired - Jul 6, 2017) - Bee Vectoring Technologies (the "Company" or "BVT") (TSX VENTURE:BEE) is pleased to announce that the Company will be featured on the CBC television and radio networks on Thursday, July 6th and Friday, July 7th, 2017. For further information on planned broadcast locations and times, please see below.
Viewers will receive a unique insight into BVT's operations and learn more about the Company's recent successful commercial demonstrations as well as the science behind Bee Vectoring Technologies.
The World This Hour;
Thursday, July 6th,
3:00pm-6:00pm EST
CBC National Radio
The World at Six;
Thursday, July 6th;
6:00pm EST;
CBC National radio
CBC Local News;
Thursday, July 6th 6:00pm (Local Time);
CBC Local News Networks
CBC The National;
Thursday, July 6th;
9:00pm EST on CBC News Network and 10:00pm EST on Main Network
CBC News Website;
www.cbc.ca/news;
Friday, July 7th
About Bee Vectoring Technologies International Inc.
BVT has developed and owns patent-pending bee vectoring technology that is designed to harmlessly utilize bumblebees and honeybees as natural delivery mechanisms for a variety of powdered mixtures comprised of organic compounds that inhibit or control common crop diseases, while at the same time enhancing crop vigor and productivity. This unique and proprietary process enables a targeted delivery of crop controls using the simple process of bee pollination to replace traditional crop spraying, resulting in better yields, superior quality, and less impact on the environment without the use of water or disruptions to labour.
Additional information can be viewed at the Company's website www.beevt.com
Neither TSX Venture Exchange nor its Regulation Services Provider (as that term is defined in the policies of the TSX Venture Exchange) accepts responsibility for the adequacy or accuracy of this release.