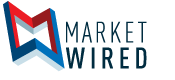 Adaiah Distribution Inc. Announces Save Your Planet Kids Receives 3 Star Stamp of Approval from EducationalAppStore.com
/EINPresswire.com/ -- MADONA, LATVIA--(Marketwired - July 05, 2017) - Adaiah Distribution Inc. (OTC PINK: ADAD) "The Company") announces that it has received a 3 star rate of approval as a qualified kids app from EducationalAppStore.com. As part of the approval Save Your Planet Kids has received a Certification Badge that will be attached to our apps listing with iTunes and Google Play. Further, EducationalAppStore.com will feature Save Your Planet Kids on their website promoting the apps approval rating.
"I am very pleased to have EducationalAppStore.com recognize our Save Your Planet Kids app. To have our app promoted on their website will bring a tremendous amount of exposure for our app platform," stated Nikolay Titov, President.
ABOUT EducationalAppStore.com
Our Mission
Our mission at the Educationalappstore.com is to help teachers and parents around the globe, to progress their child's primary education through the use of apps.
What we see as the problem...
In June 2016 there were in excess of 5.3m apps found across the major app stores, with an estimated 500,000 categorised as "Educational".
In the same period, education represented the third-most popular category of active apps within the App Store , with a share of 9.21 percent of all app downloads .
However, according to the Association of Psychological Science and are own field research, most educational apps are marketed towards young children with a large number not held to any science based standards or subject to certification. This results in many teachers and parents simply not knowing how or where to start.
What we think the solution is...
A discovery and recommendation engine, where the very best educational apps are organised according to learning outcomes, by qualified teachers for individual child's needs.
Why now...
Because we think there are now too many apps deemed 'Educational' and that the larger marketplaces have become ineffective from a search and recommendation perspective.
We believe that millions of children are not making it past the first stages of numeracy, literacy and science, because they learn at a different pace, in a different way and come from a variety of different backgrounds. However this does not need to be the case, as mobile devices and digitised content, such as apps, are becoming no longer unaffordable.
ABOUT THE APP MARKET
The forecast predicts the Serious Games market, which Ambient calls game-based learning, will grow from $1.5 billion in 2012 to $2.3 billion in 2017. The larger simulation-based learning market, which includes corporate training games, is expected to grow even more from $2.3 billion in 2012 to $6.6 billion in 2017. Altogether, the learning games market will grow from $3.9 billion to $8.9 billion in 2017. Much of the growth will come from apps that target the mobile market. (https://venturebeat.com/2013/08/16/with-a-mobile-boom-learning-games-are-a-1-5b-market-headed-toward-2-3b-by-2017-exclusive/)
Safe Harbor Statement: This news release contains "forward-looking statements", which are statements that are not purely historical and include any statements regarding beliefs, plans, expectations or intentions regarding the future. Such forward-looking statements include, among other things, the development, costs and results of new business opportunities. Actual results could differ from those projected in any forward-looking statements due to numerous factors. Such factors include, among others, the inherent uncertainties associated with new projects and development stage companies. These forward-looking statements are made as of the date of this news release, and we assume no obligation to update the forward-looking statements, or to update the reasons why actual results could differ from those projected in the forward-looking statements. Although we believe that any beliefs, plans, expectations and intentions contained in this press release are reasonable, there can be no assurance that any such beliefs, plans, expectations or intentions will prove to be accurate. Investors should consult all of the information set forth herein and should also refer to the risk factors disclosure outlined in our annual report on Form 10-K for the most recent fiscal year, our quarterly reports on Form 10-Q and other periodic reports filed from time-to-time with the Securities and Exchange Commission.

EIN Presswire does not exercise editorial control over third-party content provided, uploaded, published, or distributed by users of EIN Presswire. We are a distributor, not a publisher, of 3rd party content. Such content may contain the views, opinions, statements, offers, and other material of the respective users, suppliers, participants, or authors.