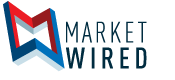 Sprout Inks contract with Aspen Skiing Company for 34 additional tiny homes
/EINPresswire.com/ -- PUEBLO, CO--(Marketwired - Jun 28, 2017) - Sprout Tiny Homes (OTC PINK: STHI) has inked a contract with Aspen Skiing Company (ASC) to build 34 more commercial-grade tiny homes to meet the ever expanding demand for affordable employee housing. The new contract brings the total number of homes to 40 that will be deployed in ASC's Basalt, Colorado location. The new 40 homes will feature state of the art construction methods and HVAC technology to meet the extreme weather conditions of the Aspen valley. Sprout homes will feature chemical free interiors and engineered ERV systems to provide fresh air and a healthy living environment for ASC residents.
Aspen Skiing Company contracted and collaborated with Sprout to design and deploy six prototype units in the fall of 2017 as a test to see if tiny homes could meet the needs and requirements of providing affordable housing solutions to both ASC and its residents. The test was successful for ASC and its residents, and because the units were manufactured by Sprout in its Southeastern Colorado manufacturing facility, didn't exasperate the demand on Aspen area housing if the homes were built by local contractors that are experiencing rocketing labor costs compounded by the lack of affordable housing for local employees.
The Sprout homes represent an energy efficient, flexible and affordable housing solution because of their high quality construction methods and ability to be easily and quickly deployed. The homes will be delivered fully furnished including living room furniture, 2 fully furnished sleeping lofts and 1 main level bedroom, window coverings, wall-mounted flat screen smart TV, full kitchen with dishwasher, 1 1/4 bath, generous living room, built in storage lockers, infrared radiant floor heat, and state of the art HVAC and fresh air systems. The homes are move-in ready upon delivery and connection to the local utilities. 
"We delivered on our first contact with Aspen Ski Company and are very pleased to be awarded what we believe is the largest single contract of tiny homes to date in the country. We continue to raise the bar in healthy home design, energy efficiency and technology that can meet and exceed client expectations," commented Rod Stambaugh, Chief Sproutologist of Sprout Tiny Homes. "Our recent 45,000 sq. ft. manufacturing facility and employee expansion in Pueblo, Colorado will allow us to scale production output to meet the increasing demand of our homes in the marketplace."
Philip Jeffreys, Planning & Development, Aspen Skiing Company, was hired to find innovative ways to solve the ever growing demand of affordable employee housing solutions. "Rod and his team are committed to designing and building high-quality energy efficient homes and I look forward to working together to make this effort a huge success for both Sprout and the Aspen Skiing Company," commented Jeffreys. "Having local affordable employee housing solutions in the valley is extremely important as we compete for employees and try to reduce our impact on the environment by reducing traffic and providing high quality and affordable living options for our employees."
About Sprout Tiny Homes:
Sprout Tiny Homes is a leading designer, developer and manufacturer of high-quality, energy efficient tiny homes with chemical free interiors. Sprout homes are built with modern building practices including structural insulated panels resulting in stronger, greener and straighter homes. Sprout focuses exclusively on building commercial grade tiny homes to satisfy the growing demand of affordable and attainable housing for use as permanent housing and overnight hotel / resort markets.
Using sustainable building materials where possible and pushing the boundaries of design and energy efficiency are key attributes of Sprout homes. We manufacture tiny homes on wheels up to 400 sq. ft. and homes on foundations up to 900 sq. ft. of living space. Our new 45,000 sq. ft. production facility is located in Pueblo, Colorado. For more information on the company, visit http://sprouttinyhomes.com
Safe Harbor Statement: This press release contains forward-looking information within the meaning of Section 21E of the Securities Exchange Act of 1934, as amended (the "Exchange Act"), including statements regarding potential sales, the success of the company's business, as well as statements that include the word "believe" or similar expressions. Such forward-looking statements involve known and unknown risks, uncertainties and other factors that may cause the actual results, performance or achievements of Sprout Tiny Homes, Inc. to differ materially from those implied or expressed by such forward-looking statements. This press release speaks as of the date first set forth above, and Sprout Tiny Homes, Inc. assumes no responsibility to update the information included herein for events occurring after the date hereof. Actual results could differ materially from those anticipated due to factors such as the lack of capital, timely development of products, inability to deliver products when ordered, inability of potential customers to pay for ordered products, and political and economic risks inherent in our industry.