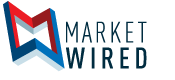 3Gstore.com Announces Reseller Partnership with Accelerated Concepts
3Gstore.com is now a distributor for Accelerated's line of 6300-CX and 6350-SR enterprise-grade routers; Accelerated routers are ideal for a variety of M2M, IoT, and failover applications
/EINPresswire.com/ -- CARY, IL--(Marketwired - Jun 28, 2017) - 3Gstore.com, a leader in wireless and cellular products and services since 2005, is announcing their partnership with Accelerated, an enterprise-grade provider of cellular (LTE) networking equipment for primary or backup networking applications. As an Accelerated Distributor, 3Gstore.com is able to sell and support Accelerated's 6300-CX and 6350-SR series LTE routers to integrators and resellers as well as directly to end users via their online store.
"We are very excited to offer Accelerated routers to our customers," said Michael Ginsberg, president of 3Gstore.com. "At 3Gstore, we believe in selling and supporting only product lines and manufacturers that we have fully vetted and that we can confidently recommend to our customer base, which includes everyone from small office end-users to system integrators. The features, management options, and affordability make Accelerated routers an excellent choice for a variety of business applications, and we are proud to join them as a distributor."
Accelerated and 3Gstore look forward to introducing Accelerated routers to 3Gstore's customer base and helping users find the right solution for their networking needs. "3GStore is a premium reseller and leader in the cellular industry with a great reputation for high quality and reliable customer service," said Jason Dorough, VP of Sales at Accelerated. "We're excited to now offer our line of LTE routers to their customer base who is looking for superior networking solutions for backup or primary connectivity."
Accelerated's family of routers delivers cellular internet connectivity for business continuity, M2M and IoT applications. The Accelerated 6300-CX series can be used in primary and failover networking setups and is the only router certified for use with SonicWall firewall products. The 6300-CX also utilizes unique features that make it easy to install, including a temporary battery for use during testing so technicians can determine the best positioning prior to installation. For businesses who need to take advantage of more networking options, the 6350-SR series provides a robust set of enterprise-grade functions, including load balancing, WAN failover, dual SIM support, gigabit ethernet, optional WiFi, VPN and firewall security, and can be configured and managed remotely via the Accelerated View™ cloud management portal. All of Accelerated's routers include LTE modems that are certified for use with various US carriers. The 6300-CX includes a category 3 LTE modem, while the 6350-SR is available with three 1002-CM Plug-In Modem options, including category 3, category 4, or category 6 LTE-Advanced versions.
The Accelerated 6300-CX and 6350-SR series are available now at https://3Gstore.com/accelerated. In addition to selling directly to end users, 3Gstore also works with resellers and integrators, and can perform additional services such as configuration, SIM insertion and testing, and other customizations to provide customers with a full-service solution. 3Gstore maintains a large inventory and offers same-day shipping for orders placed by 3pm CT and late rush shipping up to 4:45pm CT in many cases. Customers in the Chicago area can even utilize same-day delivery services to order and receive their equipment on the same business day.
About 3Gstore: Since 2005, 3Gstore.com has been a leader in wireless sales and support, winning over countless customers big and small with our friendly website, comprehensive support portal, and dedicated staff. 3Gstore works closely with vendors and manufacturers to provide unmatched pre- and post-sales support on every item we sell. Since 2013, 3Gstore also provides white-label ECommerce and fulfilment services for leading IoT organizations. Visit https://3Gstore.com or contact sales@3gstore.com
About Accelerated: Accelerated is an enterprise-grade provider of cellular (LTE) networking equipment for primary or backup networking applications. Providing the backbone for failover, as well as M2M and IoT solutions, Accelerated delivers cellular business continuity and internet access to areas with limited broadband availability. Since the creation of its flagship product in 2006, Accelerated continues to innovate its product line to better meet the needs of customers ranging from retail to manufacturing in today's increasingly connected world. Learn more at http://accelerated.com or contact press@accelerated.com.
PR contact
Nneka Williamson
Uproar PR for Accelerated Concepts
Email Contact
312-878-4575 x245