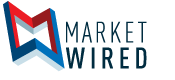 AbleGamers' Player Panels Initiative Empowers Disabled Gamers to Shape the Future of Accessibility in the Video Game Industry
Disabled Gamers Can Sign Up Today to Join the AbleGamers Player Panels Team and Work Alongside Top Gaming Companies
AbleGamers Event Photo #1
Click here for high-resolution version
AbleGamers Event Photo #2
Click here for high-resolution version
/EINPresswire.com/ -- CHARLES TOWN, WV--(Marketwired - June 27, 2017) - AbleGamers Foundation -- the leading charity and organization wielding the power of gaming to break down the barriers of economic and social isolation for people with disabilities -- is proud to announce Player Panels, a new initiative which partners AbleGamers and its community with top publishers, AAA and indie companies and leading researchers to ensure game accessibility is at the forefront of game development.
"I am thrilled that the game industry has reached a point where the needs of gamers with disabilities are being heard and that AbleGamers can partner with those in a position to best implement change," said Steve Spohn, AbleGamers COO. "The AbleGamers Player Panels initiative ensures that game companies and researchers have direct access to people with disabilities, and vice versa, for an on-going dialogue on improving accessibility. It's also very exciting that all organizations involved have agreed to compensate our gamers for their time."
Working with the University of York, AbleGamers' Player Panels enlists gamers with disabilities to work with game companies and researchers directly as accessibility testers to help lead the charge in improved accessibility technologies and game design practices. Player Panels team members will leverage their personal experiences and challenges faced playing games with their disabilities to shape the future of game accessibility.
"For the last 12 years, AbleGamers' in-house accessibility experts have provided game companies with critical input through our game accessibility reviews and Includification resources," said Christopher Power, Vice President of AbleGamers and Lecturer at the University of York. "Player Panels is the natural progression of that program. All of our testers live with disabilities, which allows them to offer the game industry in-depth insight to potential solutions that may not be apparent to people who have studied, but have not experienced disability firsthand."
AbleGamers' Player Panels will connect disabled gamers and top organizations that share the mutual goal of making sure as many people as possible can game comfortably regardless of their disability. Player Panels team member qualifications only require a love of video games and some form of disability. Those approved will be compensated for their time and expertise. Gamers with disabilities who are interested in joining can sign up today at www.ablegamers.org/player-panels.
If you would like to arrange an interview with AbleGamers Executive Director Mark Barlet, Chief Operations Officer Steven Spohn or Vice President Christopher Power via email, telephone or Skype, please contact Mario R. Kroll and CJ Melendez at pr@uberstrategist.com.
About The AbleGamers Foundation
The AbleGamers Foundation is a 501(c)(3) charity that wields the power of video games to break down the barriers of economic and social isolation for people with disabilities. Through received support and donations, AbleGamers provides disabled gamers with assistive technologies (including their Expansion Pack program) that allow those with limited real-world mobility to experience what it is like to walk, run, climb, drive and even fly -- in a virtual world.
Via their Includification initiative, AbleGamers additionally advises developers and publishers on how to best incorporate accessibility options so that their video game titles may reach and appeal to the widest and most diverse audience possible. To read AbleGamers articles, or to find out how your support or donations can help them positively impact an even greater number of individuals with disabilities, please visit www.ablegamers.org.
Image Available: http://www.marketwire.com/library/MwGo/2017/6/27/11G141952/Images/mw1bjlid2qt1ksgh6jkip1ho0doud-2a95cf178086b4558653bcb43565dd09.jpg
Image Available: http://www.marketwire.com/library/MwGo/2017/6/27/11G141952/Images/mw1bjliefrd1enieic1sp71s2t1jo2f-fb03993be3789f7aa52193014738e920.jpg


EIN Presswire does not exercise editorial control over third-party content provided, uploaded, published, or distributed by users of EIN Presswire. We are a distributor, not a publisher, of 3rd party content. Such content may contain the views, opinions, statements, offers, and other material of the respective users, suppliers, participants, or authors.